Today in Bitcoin (2018-04-01) - Mass Bitcoin Adoption is happening in Las Vegas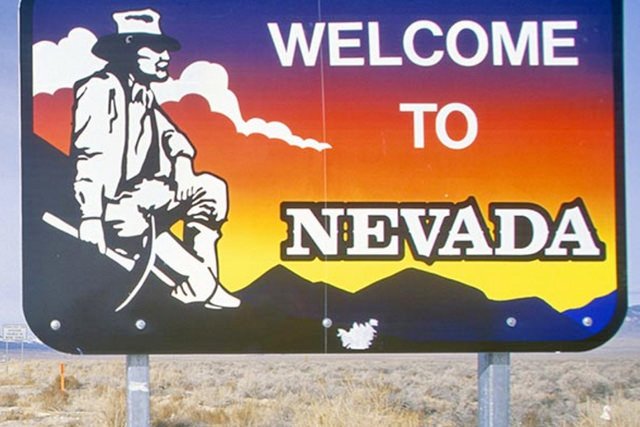 Good Morning Bitcoin!
Today is Sunday, April 1, 2018
My name is Thomas Hunt
And here's what happened, Today in Bitcoin…
The price of bitcoin was down 1.46 percent in the last 24 hours
with a last 6,830
A high of 7,168
And a low of 6,472
That's one dollar for 14,562 satoshis!
The current Mayer Multiple is 0.71
with a bitcoin price of $6,707
a 200 day moving average of $9,387
The Mayer Multiple has been higher 91% of the time
With an average of 1.58, more than double the current multiple
How bitcoin is changing Las Vegas' economy
The fledgeling crypto currency Bitcoin, has made dramatic leaps and falls since its creation in 2009. It's risen from a dollar a coin in 2011 to just shy of $20,000 in 2017 before taking some truly dramatic plunges.
Some have called it the next generation economy for Las Vegas, and Derek Stevens, owner of the D Hotel in Casino in beautiful downtown Las Vegas, is certainly one of those. After overhearing a few Zappos employees complaining that they had no way to spend their new found crypto-riches, Stevens set up a Bitcoin ATM at the D-Casino and also began accepting bitcoin at the hotel and cafe.
While the machine at the D-Casino may be the only machine inside a casino that takes cash but doesn't give it back, they're having no troubles finding customers to use the ATM. As Stevens said, "The damn machine was getting full! And it holds $80,000 worth and it's getting full every couple of days,"
Not only that, but Bitcoin continues to attract not just the expected audience of young bitcoiners, but is also attracting an international crowd who are excited to finally find a place where they can spend their bitcoin. And the D's not the only place in Vegas that takes Bitcoin…
The Future Of Adult Entertainment: Strippers Now Accept Bitcoin Via QR-Tattoos
As predicted by MadBitcoins more than 5 years ago, Strippers -- sorry -- adult entertainment professionals -- can now accept Bitcoin directly at the Legends Room in Las Vegas using temporary QR-Code tattoos. The adult entertainment professionals say they prefer accepting bitcoin because "there are certain banks that… will shut down your account and actually deny you from having an account because you work in the adult entertainment industry" says Summer Chase, adult entertainment professional. And yes that is her real name. Psssh. Obviously.
The real question is, does she know the price of Bitcoin? According to the reporter she does, and she checks the price every single day. That's hot.
It's not just Adult entertainment in Vegas jumping on the crypto bandwagon, The Elena Bulatova Gallery also accepts Bitcoin for their "cutting- edge international contemporary art -- in all media -- available both for the savvy collector and for those newer to the art world. Check out the gallery in The Shops at Crystals near the Aria and the Belagio. Oooh la la. I wonder if they have prints…. Or postcards.
New $100M attraction coming to LINQ Promenade in Las Vegas
A Southeast Asian-themed attraction that combines food, retail and live music will open at The Linq Promenade in August 2019. The attraction, called Kind Heaven, will span more than 100,000 square feet of space over multiple stories. Patrons will wear a device that tracks payments within the attraction to keep it cashless, said Cary Granat, CEO of attraction developer Immersive Artistry. The attraction will also accept digital currencies like bitcoin. "Accepting digital currencies is a great way to market to young people and international tourists", said the CEO.
Kind Heaven will have multiple themed areas, including venues for different kinds of music with bands and musicians from Southeast Asia and the U.S.. One venue will feature virtual monkeys that wrestle each other. Patrons can bet on which monkey will win for prizes. Another venue will feature holograms of artists, while another room in the attraction will resemble a forest.
I'd buy that for a dollar. Or maybe even a hundred million, if you'd take Bitcoin.
Mike Tyson's Cash-Out: Boxer Introduces Bitcoin ATM in Las Vegas
Actor, Cartoon Star, Motivational Speaker, creator of his own one man show and former heavyweight champion of the world Mike Tyson even had his own Bitcoin ATM in Las Vegas -- also at the LINQ. While I doubt it's there anymore as this article is from 2015, the ATM was a rebranded and customized Lammasu featuring Mr. Tyson's signature and terrifying face tattoo heavily in its branding and marketing campaign. While the ATM may not have caught on, there is now a Bitcoin ATM at the Heart Attack Grill, where you can order burgers with as many as five large patties, with the buns being optional -- except at the end if you don't finish your meal when you'll receive a spanking. Which is still better than taking a punch from Iron Mike, which still hurts even if you run into it yourself -- better luck next time Steve-o.
Bitcoin mining company setting up in Southern Nevada
I'll bet you thought all the Bitcoin mines were up north in places like Canada or Iceland. Places where it's so cold they don't even have to buy AC. They can just vent in the open air. Not so anymore, thanks to the Las Vegas based C4 Mining company which has created specialized mining containers outfitted with thermal-resistant material to help keep the machines from overheating, along with fans and air conditioning. Depending on the location of the container, it's possible that it could be outfitted with a satellite dish for internet access…" And it could be placed anywhere. Even next to a solar farm -- for example. Solar powered bitcoin mining. Now that sounds really hot.
And finally… The State of Nevada's most popular purchase (well at least on according to a study of the price protection application Earny performed by Business Insider -- shrug) is….. Drum roll…. The Ledger Crypto Currency Wallet.
What does this mean? It means the people of Nevada are into crypto! A highly independent people, embodying the spirit of the old west, who prefer to pay no taxes, legalized gambling, prostitution, Cris Angel and now marijuana is now getting into cryptocurrency. Are you surprised they want to be their own bank and hold their own private keys with a Ledger wallet? Makes perfect sense to me.
It almost reminds me of that old song. The Bitcoins of Laredo. I think it went a little something like this:
"I can see by your outfit that you are a cowboy."
These words he did say as Nevadans walked by.
"Come an' sit down beside me And I'll tell ya 'bout bitcoin
Best currency there is and you know it must rise."
Thanks so much for watching this special edition of Today in Bitcoin:
Mass Bitcoin Adoption is happening in Las Vegas
It almost makes me want to move there…
Almost…
Until next time, this has been… Today in Bitcoin… Bye Bye!