I believe, bitcoin price will reach new high this year due to:
Increased regulatory recognition of exchanges.
Flow of institutional capital.
Major technology developments, such as Lightning Network.
The good news after governments in South Korea and China threatened to impose further regulation on digital currencies.
There is no reason why we couldn't see bitcoin
pushing 25k by the end of 2018!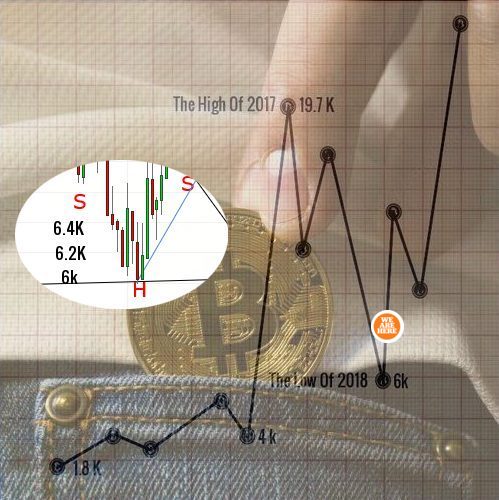 Expected trading for today is between 6600.00  support and 8900.00 resistance  
What About Today !
Bitcoin price tested 8600 resistance and keeps its stability below it. In the short-term, the trend is up, supported by a H&S bottom.

Stochastic in oversold territory, so buying pressure could still kick, and It is unlikely, bitcoin price make any new low, below the strong support at 6k.

Let us watch the 8600.00 level, as breaching 8600.00 level and hold above it, will confirm the continuation of the bull run.
Expected trading for today:
is between 6600.00 support and 8900.00 resistance.
Expected trend for today :
Bullish.
Medium Term:
Bullish.
Long Term:
Bullish.
The low of 2018:
5947.00 / Strong Support.
The high of 2018:
25000.00 level.
YOU SHOULD NOT TAKE ANY MATERIAL POSTED ON THIS BLOG AS RECOMMENDATIONS. TO BUY OR SELL BITCOIN OR ANY OTHER INVESTMENT VEHICLE LISTED.
What You Know About --> Fibonacci Retracement in Trending Market.