Bitcoin makes slight break to the upside!
A strong move up by bitcoin has been made.
It broke out of an established range, denoted by point C.
That breakout has failed and has now crossed the range to the upside, as shown at point D.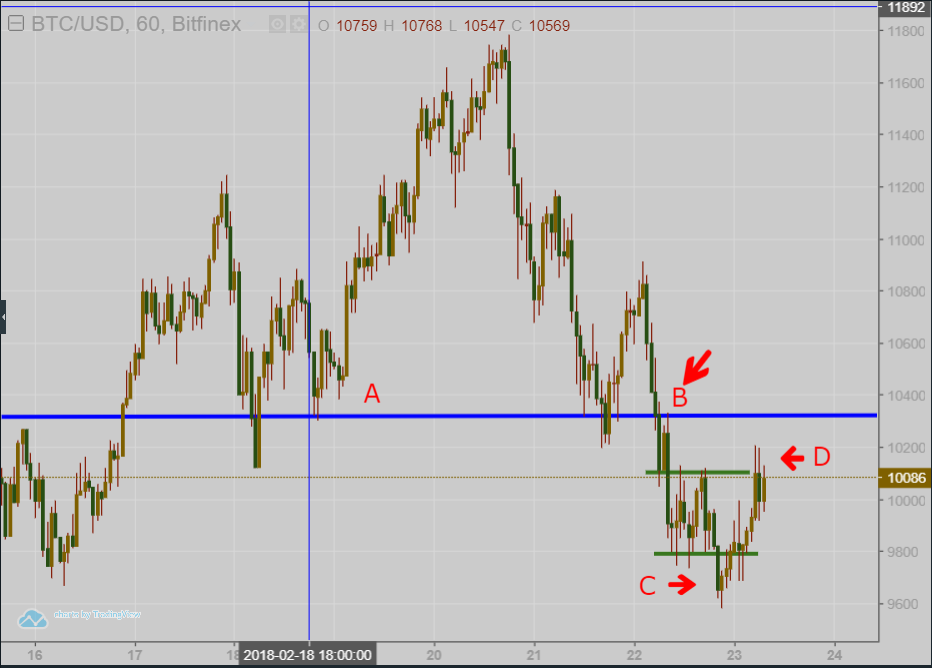 Point A shows the previous resistance point that price has reacted to on its downtrend, point B. This represents the resistance point that could cause price to turn down, or a break marks the start of an uptrend.
Point C in this second chart shows the longer-term resistance point that Bitcoin is likely to react to should price continue to move down.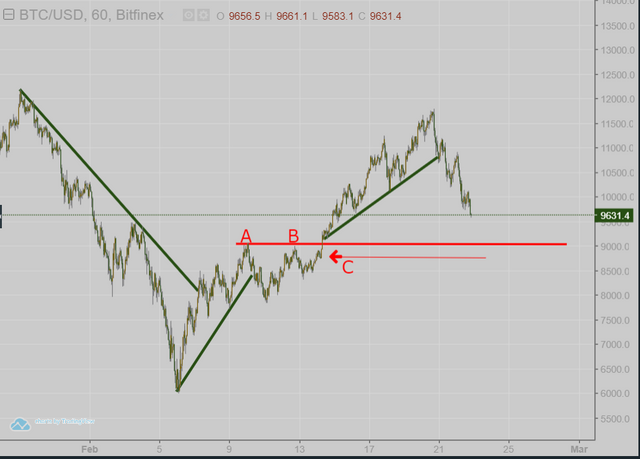 ---
Follow along as I break down the evolving Bitcoin market!