Why Binance?
Binance is growing like wildfires and if it keeps growing it will soon become the leading crypto exchange worldwide for most altcoins.
What is BNB?
Binance created its own crypto which is known as BNB which is used as an optional method for paying the exchange's fees which may include Trading fees, listing fees and withdrawal fees.
When using BNB you get 50 percent rebate and 25% for the second year, 12.5% for the 3rd year and 6.25% for the 4th year on your account.
To invest in particular ICOs on Binance created BNB tokens which is also a way to invest.
Binance is also planning to buy-back 20 percent BNB coins from open market very soon, however the date remains unconfirmed.
Step 1: Visit Binance Website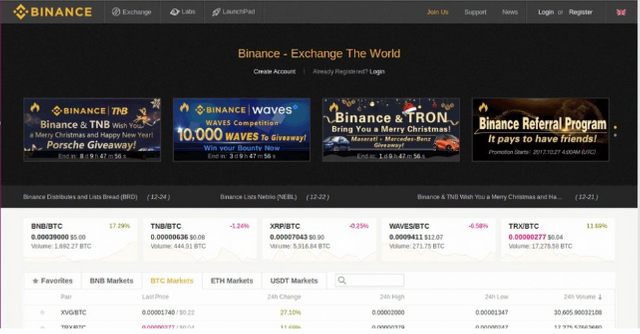 Step 2: Complete the Registration process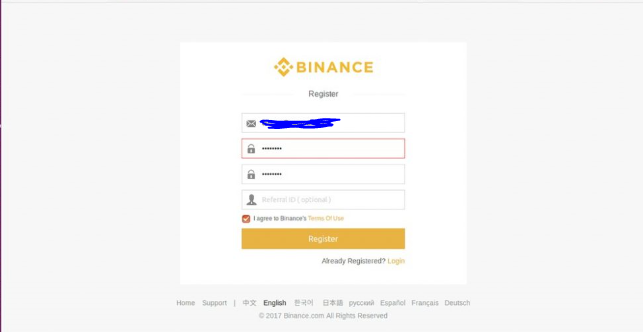 Step 3:Enable 2-Factor Authentication (2FA)
When you log in for the first time, a pop-up should appear asking you to enable the 2FA which will tremendously increase your account security. However, If you have never used 2FA before, you'll need to download Google Authenticator app and then scan the QR (or enter the secret key) in order to get a code that changes every one-minute.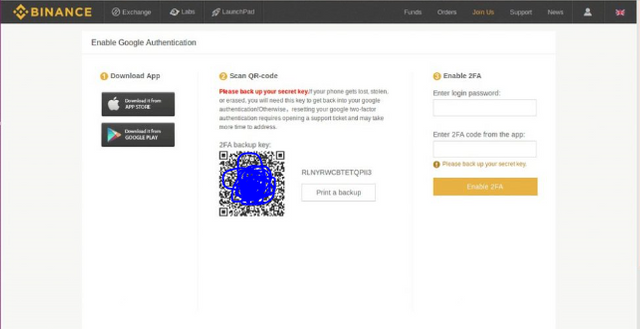 Step 4:Deposit Funds
From your bitcoin wallet now its time to transfer funds to your Binance wallet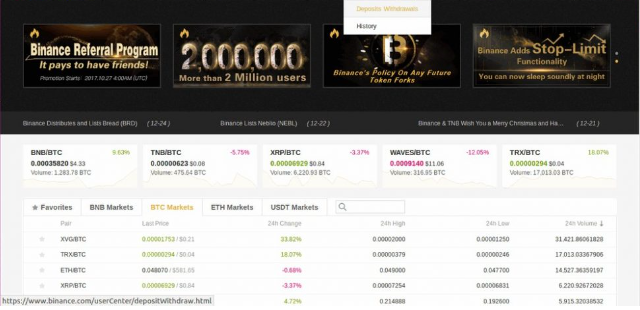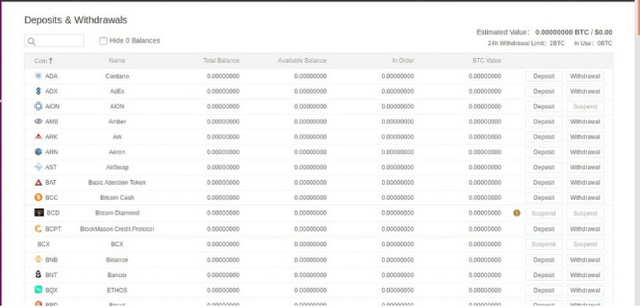 Now search the coin you want to buy then press the corresponding button 'deposit'. Once pressed a new dedicated wallet should be created for your Binance account.
Don't worry the wallet address for each coin should be different. Most importantly do not put coins in the wrong wallet; this might result in complete loos of coins transferred
Now, send your coins from your own wallet (or exchange) to the new generated address: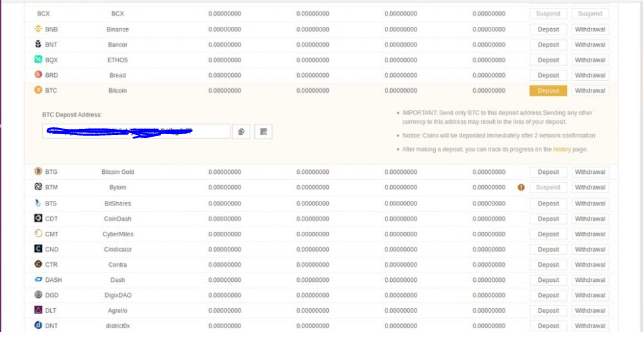 Step 5: Buy or Sell transaction
Select "Basic Exchange" under "Exchange" menu item and select desired pair from the right pair.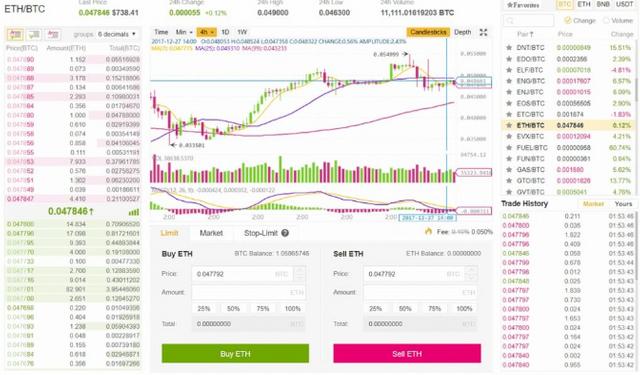 In this example we want to trade our Bitcoin for Ethereum. We start by selecting ETH/BTC pair market.
In order to buy (Limit): Set the desired price, select amount and then total BTC (the cost) will then be calculated automatically. Selling ETH for BTC will be the same, only opposite you can repeat the same step for any other listed coins.
Ready to buy BNB? Get a 20 percent automated rebate once you sign up under this referral link:
https://www.binance.com/?ref=25679522
Like my content? follow or buy me a beer! Or do both! I post good content every now and then
Follow and upvote! Cheers!
Don't forget to say hello in the comment section down below to introduce yourself @lightreflections
Good Karma codes down below : Have a blessed day steemians!
Bitcoin
1AZYCsZpJcfAr6Nf7nHphzLYCbAgfWMB3n
Ethereum
0x1d39b07aa7f6bb3bc5c528bfe1df5bf0ac1bab0e
Ethereum Classic
0xa7c3404c2ea170031eb5117783b389ea12318618
Litecoin
LWebhN7DnQ7nNxG5qJaSpAcXJ4xRRLj5a6
Dash
Xsn1HpoLJRRTVKcXzTwmsaEaSjNZd1DHXz
Zcash
t1R5svSK4VAvp8LPHyXHB3ELy2kgL1ShM4h
Doge
D99KpweKg56kJu5L7sG3KEYefDKy34P3Dh
Bitcoin Cash
1KDR25obqkqjMnfUfVggUVaHnhcaBjfd9R