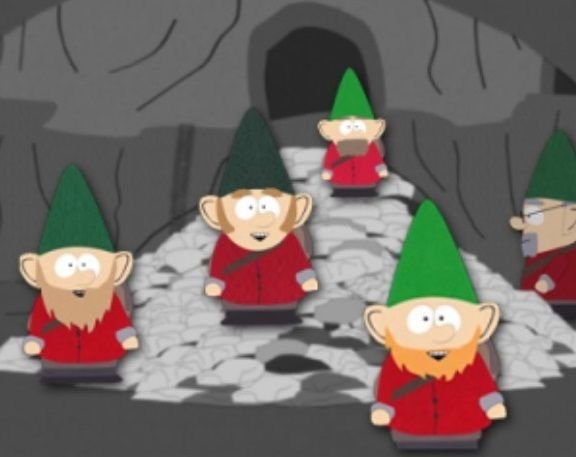 Readers of my blog have already seen my warnings about the potential for a Tether liquidation event disrupting the crypto market, particularly at Bitfinex. Nothing has changed on this front in a positive sense, but the increasing turmoil in the mainstream financial markets, as well as crypto, increases the likelihood of an "incident".
The basic formula goes something like this:
#1. Issue Tether you refuse to prove is backed, violating your own auditing procedures.
#2. ???
#3. Profit!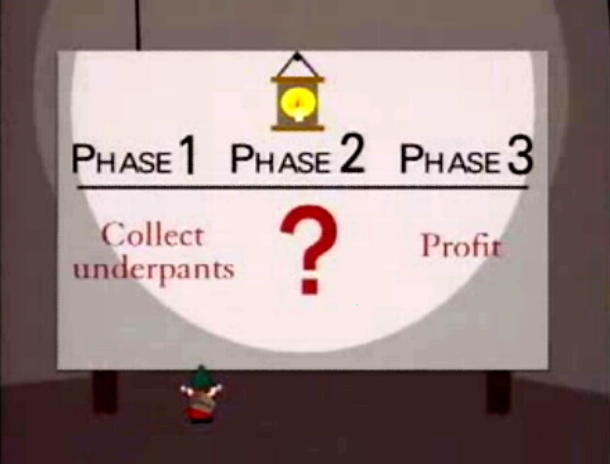 What the underpants gnomes fail to mention, is the final step:
#4. Evoke the spectre of Mt. Gox, setting crypto markets back with a large crash; wipe out many exchange holders.
I don't like what I'm seeing on this front, and I suspect Tether's days are numbered. However, recent developments over the last month have increased the likelihood of an unpleasant "exchange liquidation event", so I would implore all my readers to move any coins they can secure via cold storage or hardware wallet off exchanges as soon as possible.
If that isn't an option, consolidate into your most reputable exchanges and ensure you have 2-factor authentication for both your exchange accounts and your associated email (very important! otherwise, they can remove your 2FA if they get into your email account.) Bittrex is, in my opinion, one of the most secure, having been designed and operated by two former Amazon security executives.
Add notifications for logins to all your accounts and keep on top of them so you can intercept any attacks - setup desktop or phone alerts. Add 2FA to your Discord and your dog food bucket - get paranoid.
Here are a few coins that can both be staked (approximately 5% annually) and secured with a Ledger hardware wallet at the same time (also, they are all promising projects):
Neo
Ark
Pivx
Remember that you can secure any ERC20 token via a Ledger hardware wallet by using MyEtherWallet.
WARNING - MEW may be having serious issues, see this thread and do your due diligence:
https://www.reddit.com/r/BinanceExchange/comments/7we3ke/until_theres_an_official_word_from_binance_im_not/dtzteio/
More:
https://cryptoinsider.21mil.com/myetherwallet-mew-hard-forks-mycrypto-zero-notice-co-founders-split-community-outraged/
Click here to see other currencies supported by the Ledger: https://www.ledgerwallet.com/cryptocurrencies
The Trezor wallet may no longer be secure, as I have not researched it since I posted some months ago about a critical vulnerability allowing the private key to be extracted.
Steem is one of the safest coins, if you keep them locked into either savings or being powered up. It's literally impossible to steal it under most circumstances, unless the owner is not monitoring their account. Use Vessel if you want an alternate option for monitoring your Steem account.
Be skeptical of any wallet you can't secure beyond pass-phrase encryption, such as Exodus - it looks great, but it is not secure for hodling.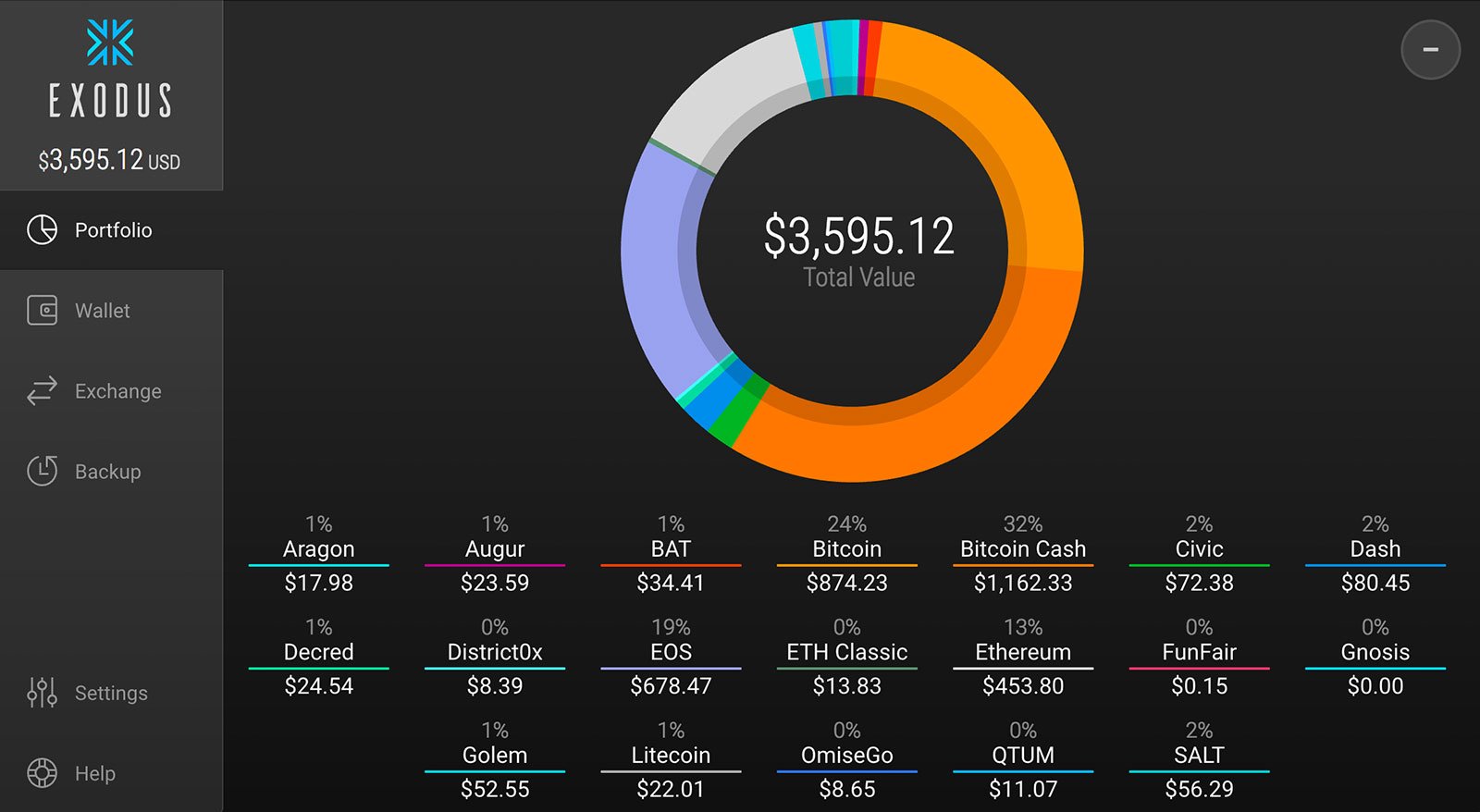 Yes, filling up the circle is fun, but hodl'ing crypto without 2FA is not.
Try SteemFollower today and get rewarded for every vote!
See my explanation of SteemFollower here.

Join us at the Minnow Support Project! (click me)
We also have a Radio Station! (click me)
...and a 5000+ active user Discord Chat Server! (click me)
Almost 80% of Steemians do not vote! If you wish to make me your witness voting proxy, I will attempt to vote in Steem's best interest based on the information in my witness reports. You may set me as your proxy by clicking here and scrolling to the bottom of the Witness Voting page. Proxies are instantly revokable at any time.

Join the Steemit Poker League! (@spl)
World's Largest Cyptocurrency Freeroll Poker Site, open only to Steemians!
Sources: Ledger, Google, Reddit, Medium, CryptoInsider.com
Copyright: South Park, Exodus