LevelNet`s legal structure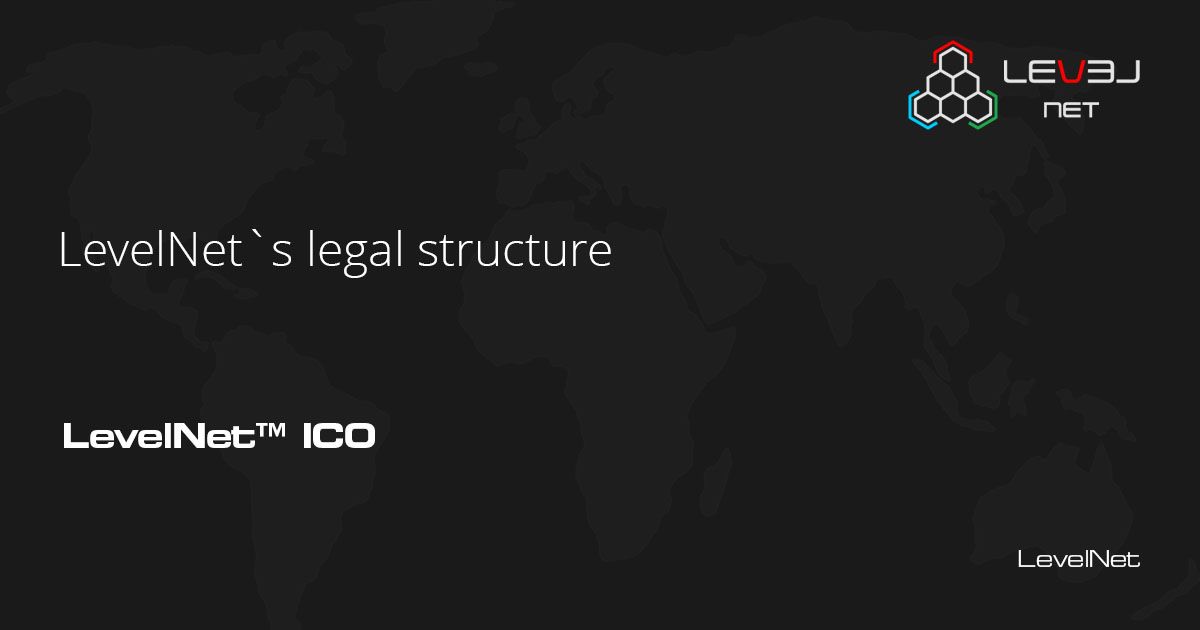 The LevelNet Project
The LevelNet Project is an association that includes:
▪ The operating company based out of California;
▪ R&D centres located throughout the USA, Europe, Russia and Ukraine;
▪ The BVI parent company LevelNet Capital;
▪ A BVI investment fund.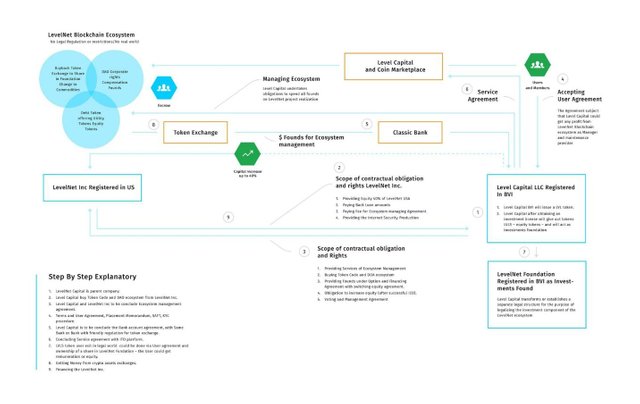 Level Capital
Level Capital is the owner of the LevelNet project source code, in accordance with the company's charter. It's a BVI corporation. In accordance with the Agreement and Terms Of Use, Level Capital is required to establish an Investment Fund in the Virgin Islands, or will obtain a license to carry out investment activities in the British Virgin Islands (or alternatively in the Isle of Man). The type of fund and its structure will be determined based on the number of participants.
LevelNet Inc.
LevelNet Inc. is the operating company. LevelNet Inc is a registered California corporation (registered number C4046746) and a subsidiary company of LevelNet Capital. It's registered address is: 34 Peach Blossom, Irvine, California, USA.
LevelNet Foundation
The LevelNet Foundation will be an investment fund and future private limited liability company registered in the British Virgin Islands or the Isle of Man. It will be licensed as a mutual fund to raise investment and provide the funds to realize LevelNet's business plans. It is the profit center and the holder of all LevelNet financial assets. Ownership of up to 40% of the Fund will be divided amongst participants. The members of the LevelNet community are owners and active participants in the LevelNet Project.
Follow us on social media to get the latest updates and company news.
https://www.facebook.com/levelnetwork/
https://www.instagram.com/levelnetwork/
https://twitter.com/LevelNetwork
https://medium.com/@LevelNetwork
https://www.reddit.com/user/LevelNetwork/
https://steemit.com/@levelnet/
https://www.linkedin.com/company/10879121/
https://vk.com/levelnet
https://t.me/levelnet_ico
https://bitcointalk.org/index.php?topic=2212642