Financial Model and Valuation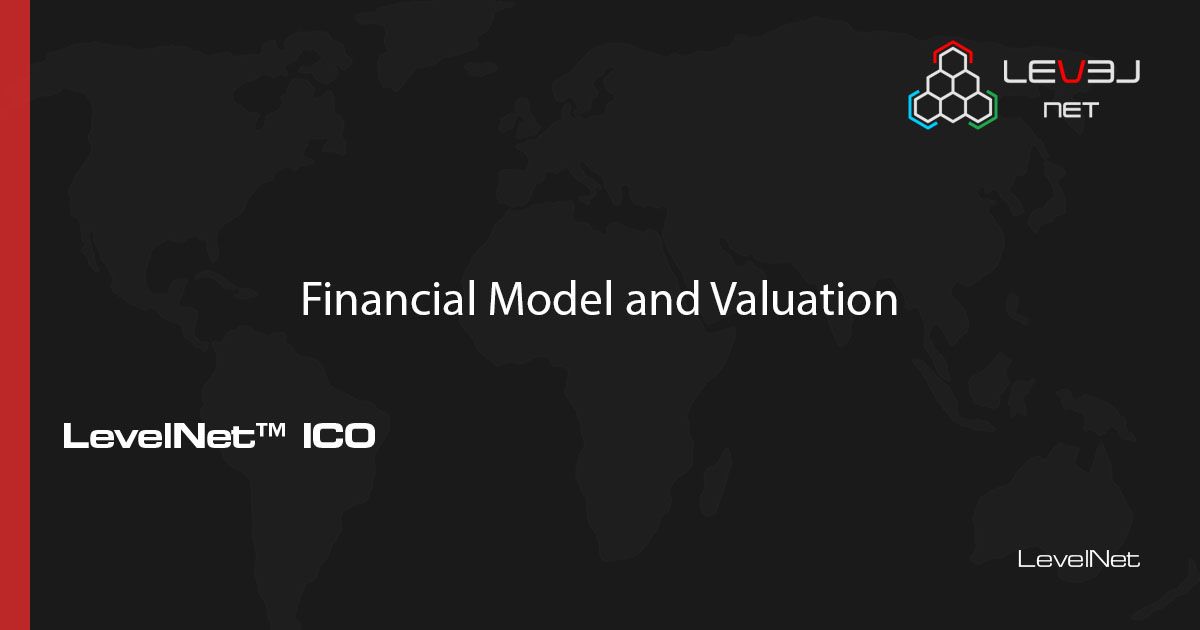 User Growth (Non-financial metrics)
LevelNet projects a impressive growth rate of its user base beginning in Q4 2018. We forecast 40M members by Q4 2019, 85M by Q4 2020 and approximately 110M by Q4 2021:
The number of API and SDK users (corporate customers) is also expected to grow exponentially — over 15,000 customers for the former and 100,000 for the latter by 2020.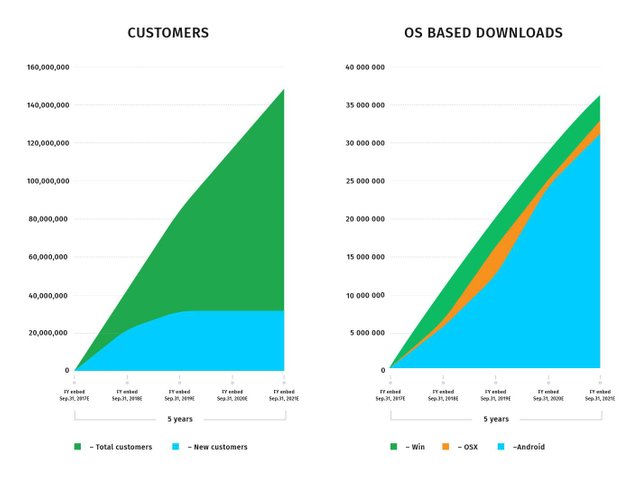 Financial Metrics
Financial performance (1/2)
We project the company's revenues to reach $220 MLN by 2022, generating $80 MLN in free cashflow.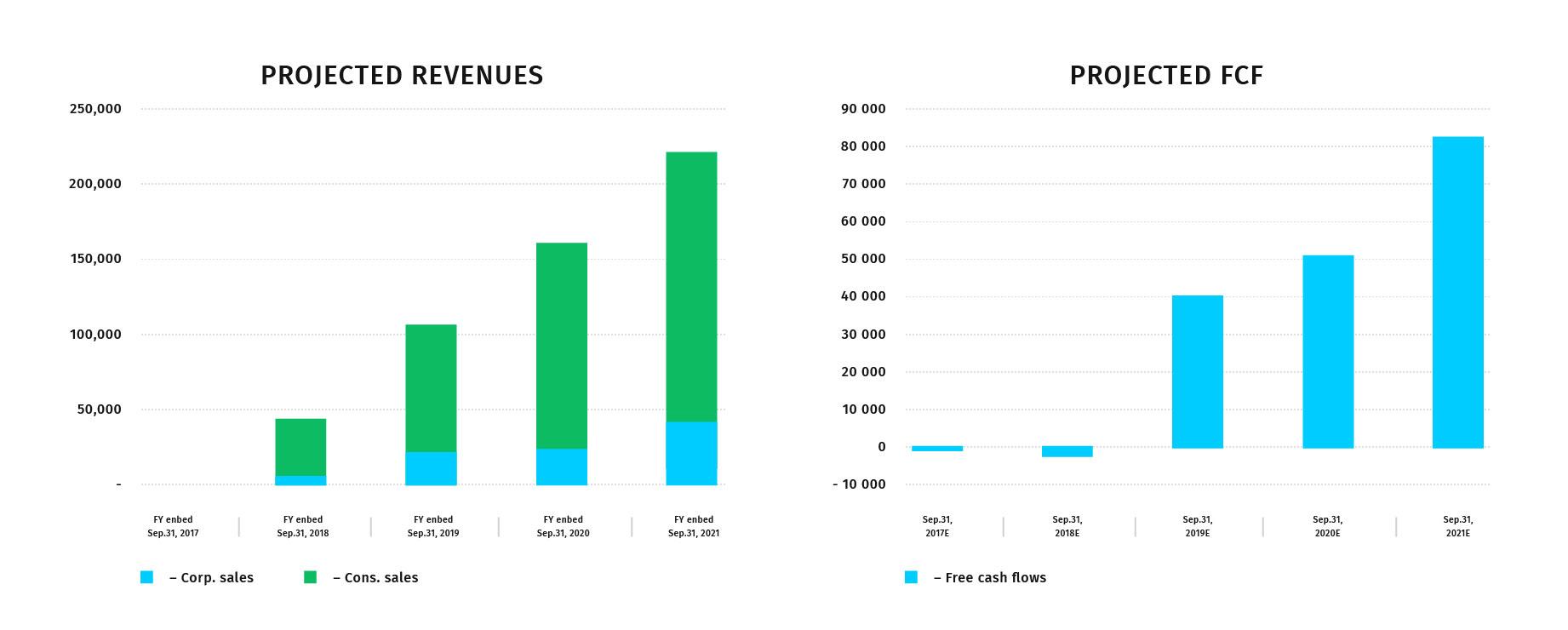 Financial performance (2/2)
EBITDA will reach $120 MLN in 2022. LevelNet's user of system virtualization and peer-to-peer network technology will ideally keep capital expenditures within $1 MLN annually: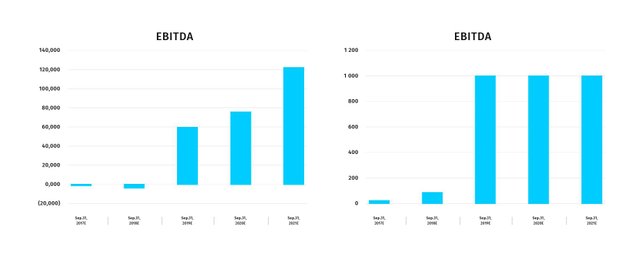 Financial Valuation
Unlike many internet companies, LevelNet projects to generate significant profits for shareholders in relatively short time. For this reason, LevelNet is valuing the company using a traditional DCF (discounted cash flow) model. This yields a valuation of between $583 MLN and $1268 MLN:

LevelNet is currently seeking to raise between $1.5 to approx. $55 MLN to finance the launch of the LevelNet Network. Investors and participant in the initial token offering (phase 2) may reach an ownership level of up to 40% in LevelNet. With funding of $18.5 MLN, that would value the entire company at $46.25 MLN.
If a $1 billion valuation is reached, investors stand to earn a return of 2062% over 4–5 years, equivalent to a CAGR of 84.9%.
Follow us on social media to get the latest updates and company news.
https://www.facebook.com/levelnetwork/
https://www.instagram.com/levelnetwork/
https://twitter.com/LevelNetwork
https://medium.com/@LevelNetwork
https://www.reddit.com/user/LevelNetwork/
https://steemit.com/@levelnet/
https://www.linkedin.com/company/10879121/
https://vk.com/levelnet
https://t.me/levelnet_ico
https://bitcointalk.org/index.php?topic=2212642