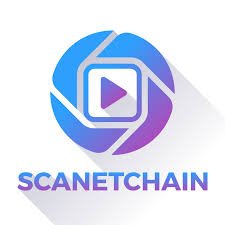 In our lifetime we come across many things. We recognize them as they seen but everything in this world has meanings and information more than that. It's a fact. Have you ever wondered since the development of new technologies how does advancement take us to the world?
Now different engineers and researchers all over the world are pulling graphics out of our television screens or computer display and integrating them into real world environment. This new technology called argument to reality. What is this by the way in the middle pint of the line between what's real and what's computer generated by enhancing stuff we see, hear, smell and feel on the case of virtual reality?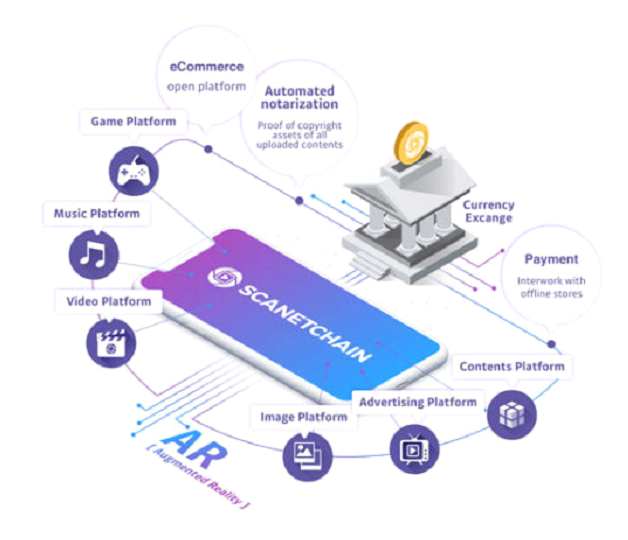 Virtual Reality creates imaginative computer-generated environment which is now being hit around the globe. We want to drive the development of all go and reality on our own devices rather than seek expensive stuff to experience this advancement.
I think it's time to enhance our current reality into new level. Well, we are familiar with blockchain technology. Can you believe that they are using argument reality?
We can now connect this hype tech into blockchain by the simple means. I will introduce you to a project that will enhanced the availability of argument reality a "Scanetchain".Now let's dig deeper. I think its great decision for scanetchain to use the name platform to utilize this concept. Thanks to the blockchain technology that offers "NEM" which is a fundamentally streamlined method of maintaining a secure ledger of transaction compared to a traditional database named block chain platform.
In term of technology we can compare it with streaming app like YouTube the only difference is that they will reward you for advertised on by receiving tokens.
It is structured to seamlessly bring together advertisements products and contents to form an interlinked ecosystem.
SWC TOKENS:
"Scanetchain" issues its own ETHERUM (ERC-20) SWC token. SWC tokens has liquidity in the entire ecosystem and it continues to circulate due to the voluntary participation of all accounts. We can also exchange other cryptocurrencies into SWC token through its exchange counter inside the platform.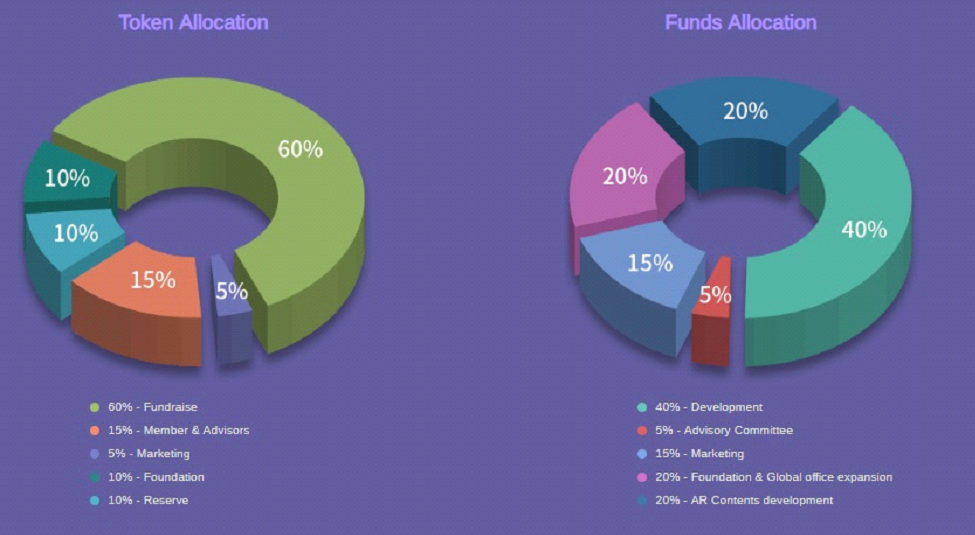 The SWC token allocation is 60% of the total token supply and will be available for 0.00020149ETH which is its base price. The ICO funding target is set at 40000000 and the cap at 600000000. Token reverse split is 40%.It's worth to know that it has current circulating supply of 81.1 billion coins and a total volume exchanged of$206.71.The price of the per token is dependent on the stage. I want to tell you that scanetchain is airdropping 45 SWC tokens to their community members. You can chat with their telegram bot, can join their telegram group, follow them on twitter and Facebook and submit your details to the bot to receive 45 SWC tokens and can earn 5 SWC for each referral.
Just download scanetchain for free on your smart phone and make money. It has a user friendly interface and does not require an additional knowledge.
For more information click below direct links:
---
Author : kz06(BCT)
ETH Address: 0x56e7b0C7CaB22BfF94568c9EAEecff05BC04a163