While the market dips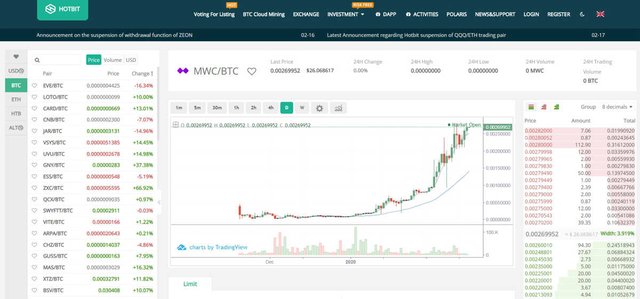 Diversity is the key
So the free airdrop of MWC at the rate of 40 to 1 BTC, is already paying off as it is rising fast, even in a dipping market. As this crypto gets adopted by Litecoin (first) then eventually other possibly even the BTC, the price will keep escalating.
Admission
Even though many view airdrops as dangerous, scams or a waste of time, they do help diversify and increase your portfolio. Now I registered for this airdrop of the MWC and received the 40 to 1... so even if I only had one BTC that means at the current $20.00 valuation for MWC, I can withstand a BTC drop of $1000 in valuation.
At the same time, I registered for HEX... yes I know so many view this as a scam... but if I did not pay for it and received thousands to 1 HEX to BTC, I loose nothing and stand to only gain, especially if it pans out. I also admit I staked them, no risk to me again and all the more to gain.
There are many ways to accumulate
Be it by Brave Browser, Lolli, or airdrops (a ton more out there), accumulate while you can, as it will get more difficult as governments work to regulate or control. What you already have in hard wallets, cannot be regulated... the time is now.
.‬
‪.‬
‪.‬
‪ ---‬
‪
‬
‪‪‪‪‪

‪
Good Health – Evan Pantazi ‬
‪Posted on eSteem‬
‪
#Kyusho
‬
‪ ‬
‪Image Credits: screenshot