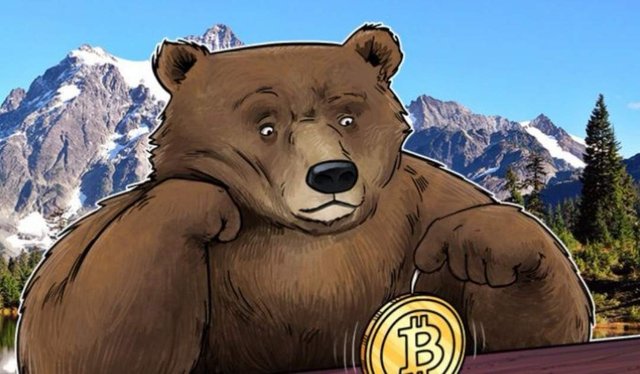 Just recently, the cryptocurrency market saw a small rally upward. The little market surge has offered relief and hope as the yet longest bear market has crushed most cryptocurrencies.
The crypto market had witnessed a bull-run that soared it to record heights in 2017. That bull run was a result of massive influx of early adopters who had realized the huge potential of blockchain technology. Currently, the penetration of cryptocurrencies have been saturated through early adopters and there's now a need for fresh interest and fresh fiat.
Despite the volatility of the market, the opportunities that it offers are huge and very tempting. However, the cryptocurrency market is still heavily unregulated and remains very unfriendly for the average person. Majority of the world's population often engage in investments casually and mostly require and prefer a level of guidance — a feature that is very rare presently in the cryptocurrency market.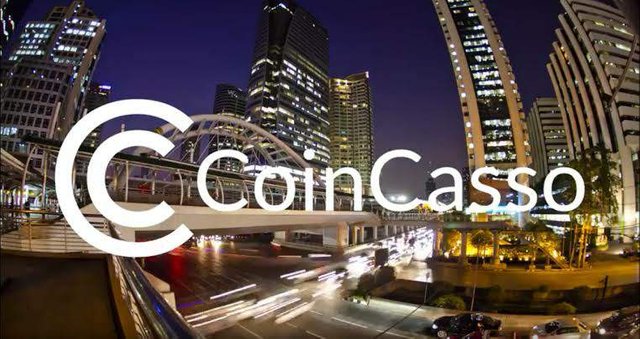 A group of visionary and innovative Estonian entrepreneurs and cryptocurrency experts are working to change this by developing Coincasso hybrid crypto exchange. Coincasso will integrate both centralised and decentralised cryptocurrency exchange features that target the peculiar aspects of the crypto market that make it too challenging and undesirable for the average individual. Coincasso is a multipurpose and multi-layered hybrid exchange that is partially centralized and allow users to have the decentralized, democratized impact on operations of the exchange.
CONVENIENCE, SECURITY AND GUIDANCE
Security
The general media often tends to highlight the weaknesses in the cryptocurrency market. Small exchanges and trading platforms that get compromised through hack attacks have contributed immensely in discouraging adoption by the average person. Although the damage that was done cant be reversed, Coincasso is developing a multi-layered exchange which offers safety measures that will win the interest of the general market. All the fund and assets of the users on the platform will be secured through a cold wallet with additional level of security. The result of this is a higher degree of protection against theft and attacks. This will encourage persons who have interest in the crypto market but are afraid to lose assets to hacks will be willing to trade more.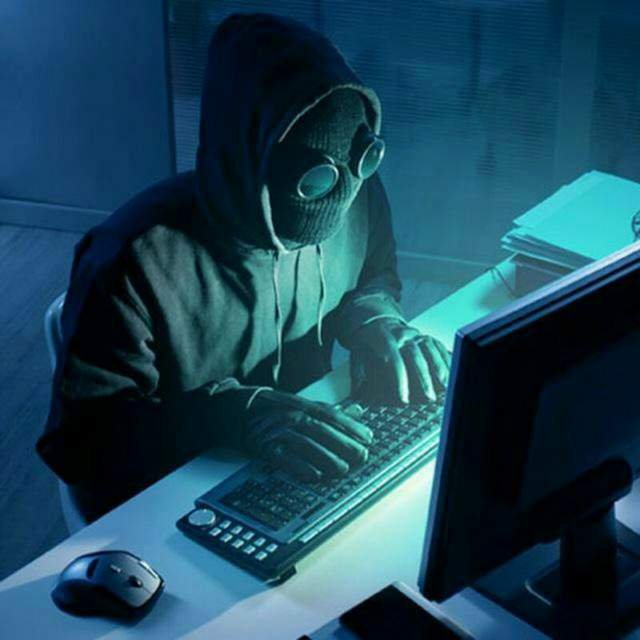 While crypto market is witnessing more adoption, cryptocurrency exchanges are embracing more secured protocols and algorithms aimed at attaining a required level of security for the properties of their users. Also these exchanges are moving towards legalization and incorporation with different regulations and derivatives. Coincasso is building a premium product that is cored on solving the security dilemma faced by cryptocurrency traders. The company operates under regulation as it is registered under two EU safety derivatives and is licensed across Europe.
Convenience
Security of funds and user assets isn't the only drawback to mass adoption. Huge number of existing crypto exchanges offers a very crude trading experience compared to traditional e-brokerage platforms offered for stock trading.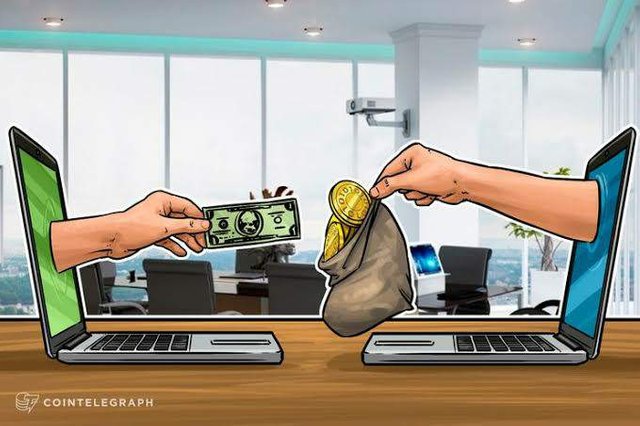 A novice cryptocurrency trader would need to go through great leaps. He will have to convert fiat currency to ETH or BTC on a fiat exchange, after which the coins must be trasferred to a prominent exchange platform to gain access to a larger menu of tokens. The long process is only necessary to get fiat ready for trading against a cryptocurrency. This is way too much inconvenience to attract casual traders and investors who happen to be the major number of the population. Hence, Coincasso is integrating both fiat and crypto pairs in one platform. The days of having to hop between different exchanges to trade are over.
Service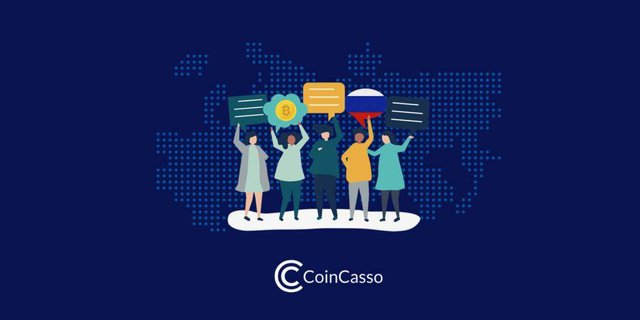 While many businesses and financial enterprises have adopted customer-centric operations, cryptocurrency exchanges have become increasingly raw in comparison.
Most major exchanges take their customers with levity. And as the crypto community adjusted to a lack of customer support and convenience, most exchanges do not have a framework on customer satisfaction. However, Coincasso is cored on developing brand loyalty and wants to offer a more consumer oriented exchange services by valuing customer support. The exchange plans to allow the community and CCX token holders to have a say in the direction of the platform. Holding a CCX token will allow the community to decide upon which new cryptocurrencies should be added to Coincasso exchange. This shift to offering a more customer oriented environment will allow new adopters to feel welcomed.
Guidance
Initial Coin Offerings (ICOs) have become a very prominent means for companies to raise money to develop their ideas and also for investors to invest in cryptocurrencies. But the level of risk that accompanies them goes beyond the ROI (Return On Investment) or speculative nature of seed investments. Far too many projects that staged ICOs have turned out to be scams. This has generated negative reputation for investments in cryptocurrencies and pushed away a mass scale interest.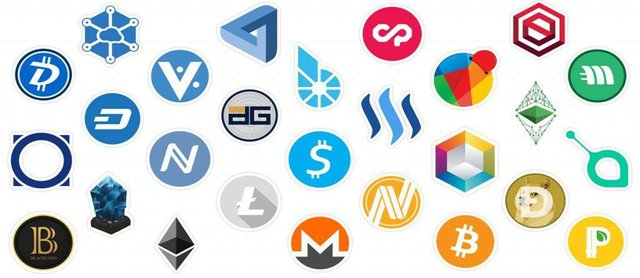 Coincasso exchange will allow the listing of great tokens by the community. The goal of the platform is to ensure that only vetted and genuine projects are able to list tokens on the Coincasso platform; Coincasso will serve as a trusted channel for crypto traders and investors. The tokens listed on Coincasso will be thoroughly auditted.
Coincasso And The Market
Coincasso is particularly targeting mass crypto adoption by developing an hybrid (decentralized and centralised) community-based cryptocurrency exchange. The Coincasso team understand that the best way to motivate people to trade cryptocurrencies is to create a platform that truly reward the users. This will engage a large number of the community to contribute to the growth of the platform.
Project Strength
Coincasso hybrid crypto exchange is unique as the project does not plan to compete against the existing trading platforms; instead, the project will work in harmony with the existing market. However, the strategic deployment of Coincasso is very different from even major cryptocurrency exchanges.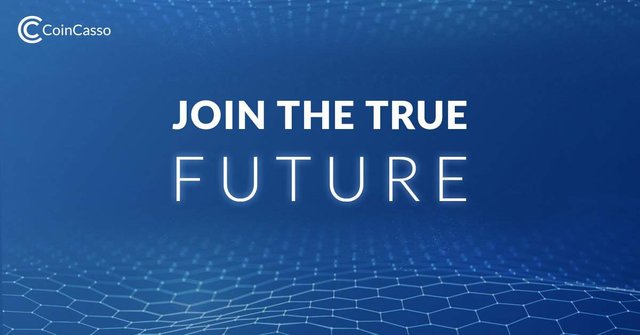 Another strength of Coincasso exchange is that the company prides itself of a very competent and dedicated team — persons with many years of experience who have worked on many successful and innovative projects
Token
Coincasso has developed CCX token as the default currency for the exchange. The token will be utilised for all the activities on the platform. CCX tokens gives it holders massive benefits which ranges from constant incentive and loyalty rewards to huge trading and withdrawal discounts. CCX token also makes its holder a practical shareholder in the Coincasso company.
Wrap Up
The cryptocurrency market can witness another bull-run if the market can attract fresh interest from the community. The current crypto trading and investment experience offered by existing exchanges is too unfriendly for traders the mass market, however, Coincasso is building a multipurpose hybrid exchange with the most customer focused features to attract fresh wave of interest from the crypto community.
Coincasso ICO is live. Participate now and be part of the people that bring back the bull season!
Official Coincasso community links
Web: https://coincasso.io/
Telegram: https://t.me/coincasso
Twitter: https://twitter.com/CoinCasso
Whitepaper: https://coincasso.io/ENGLISH_CoinCasso_official_PLV1.pdf
BountyOX: kryptarion1
Posted using Partiko Android