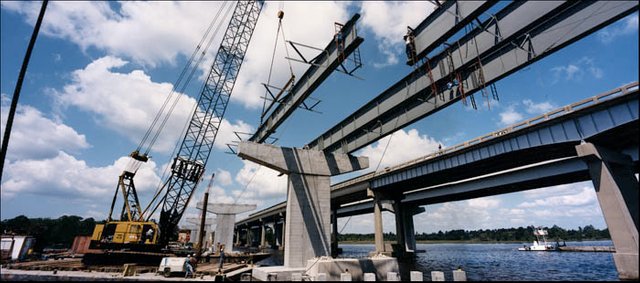 We are currently in a very early phase of bitcoin adoption. I consider the creation of bitcoin something like the big bang of a new universe, and in that timeline we may be at a level of creation of a solar system. It is still very dusty but matter is violently being pulled together and planets are forming.
Maybe 1% or more people are actually using bitcoin and maybe 10% of people have heard if it or have invested in it in the past. I am aware of many people that used to hold some btc for various reasons but are out of it right now.
What is really needed at the moment is infrastructure so more people can onboard and use it. Personally I would love to use only crypto, but I can't because of lack of adoption and infrastructure. People are not accepting crypto and if they wanted they could not.
Over the last few days and weeks we have had good and bad news regarding the progression of infrastructure.
Bad news of more exchange trouble
We have had the trouble news of Tether.
To be honest I have not super looked into this news because I don't care, but it looks to me like the US government is trying to seize funds of Tether and then accuse them of stealing money from their customers.
The risk with Tether is always that the US government and/or financial system can seize any dollars anywhere in the world practically. As such pegging a stablecoin with USD is inherently risky. It undermines the power and control of the powers at be and thus is fairly certain to be shut down.
This should strengthen other stablecoins regulated in the US, like Gemeni or USDC from coinbase, but specifically DAI, which is the only actual stablecoin that is without legal risk (there are other risks however), because it does not use USD to create its peg, but instead financial tools that have not existed in this form before.
So if you want to use a stablecoin look into Maker and DAI.
This news is not super relevant in the long term. Don't use Tether as store of value and you will be fine. TUSD is part of an infrastructure that has no future in my opinion.
More building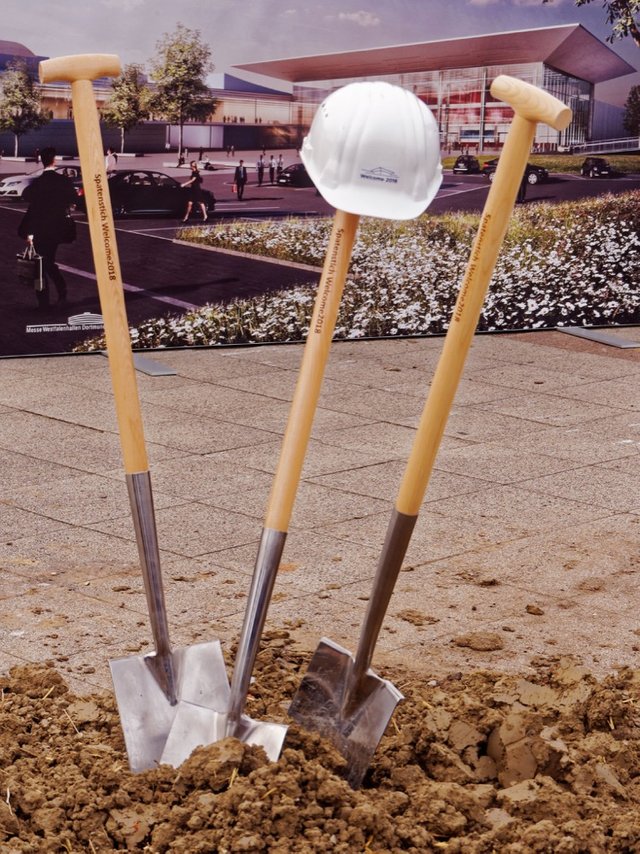 But we also had great news of more building of infrastructure.
E-Trade and TD Ameritrade are bringing crypto to their trading customers.
Many people in the twitter verse are excited about it including Charly Lee,
the founder of LTC.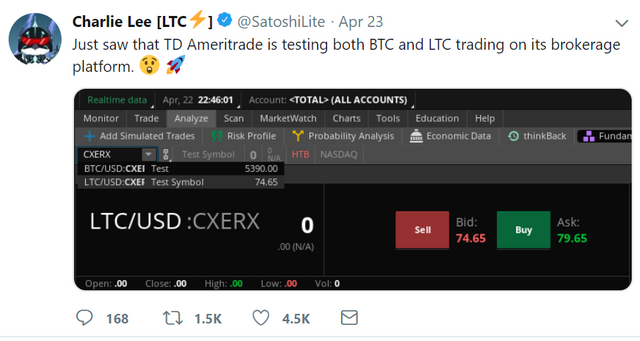 A sign of adoption
I am also excited about it. Because it shows adoption.
To me bitcoin is all about adoption. It needs to grow and be used by a majority of people of else it wont work and probably fail. This view may be wrong, but is what i find most likely to be true.
In this model bitcoin grows in an S-Curve over time where more and more people use bitcoin slowly but exponentially ever more in daily life.
The fact that big Wall street companies like Nasdaq, and now TD and E-Trade are investing into the space shows that they are adopting it, which means their customers may adopt it.
While overall it is not a requirement for Wall Street to adopt it, it shows adoption nonetheless. I believe ultimately bitcoin will create its own infrastructure that won't run on Wall Street, but it will take time to build the needed parts.
A good week after all
The good outweighs the bad news this week. It was certain for TUSD to fail and not certain that bitcoin gets more adoption. As such we are growing, which is what matters in the end.