Be aware the pumps might be due to Bitcoin Gold and Segwit2x forks/split chains which means buying BTC you will get some free money just like with Bitcoin Cash back in time.
Bitcoin at Google Currency Convertor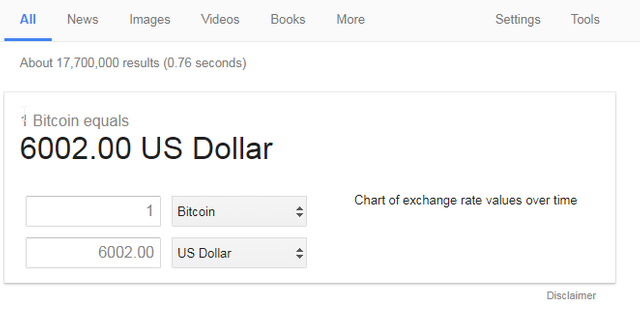 Now easily you can check prices from googles tool
Marketcap Crossed $100B


We have hit all time high of 6074 USD and the market went to the crazy 100 billions value. Pretty crazy.
Currently when writing the post its little below but its going back there if 6k+ is here to stick.
Markets


USD and KRW are the main buyers, interesting to still see BCC/BCH with high volumes and QTUM (ETH competitor) arising.
Leverage Trade


If you are day-trading do what you want but id rather suggest playing leverage than selling/buying actual BTC ie at BitMex (you have there also XMR, LTC, ZEC, QTUM and other currencies) SimpleFX (this is actually also forex you can buy stocks with BTC there) or BitFinex (many coins, small leverage that wont close fast one you).