http://XTRADE.IO wants to bring mature financial technologies to cryptocurrency markets.
The platform wants is the onramp for institutional investors who want to join crypto and also help usual traders to speed up their work. Xtrade.io will work by utilizing three products.

Main things they want to bring
Transparency of price which will allow easily to notice arbitrage options
Liquidity of few exchanges right on one platform
FIX API, which will be universal to use, you wont have to code each type of every exchange
Private and Secure Pathways, faster and more secure trades due to proper IP matching
1 account, access to order books of many exchanges
There's more but those ive chosen as most important.
The Team & Advisors
While the list is long they have a few interesting names ive picked up.
Alexander Kravets the CEO is a frequent media commentator and cryptocurrency expert who has been quoted in Bloomberg, CNBC, Forbes, NASDAQ, Reuters, CBS News, and many other major media outlets.
Gary J. Ross is a partner at Ross & Shulga PLLC, and through longtime clients such as Steemit and InvestFeed, has spent several years on the forefront of the cryptocurrency space
Oleksandr Lutskevych a co-founder and CEO at CEX.IO LTD
Ran Neu Ner the founder of ONCHAIN Capital , A Crypto Asset Fund
XTRD Token and The Presale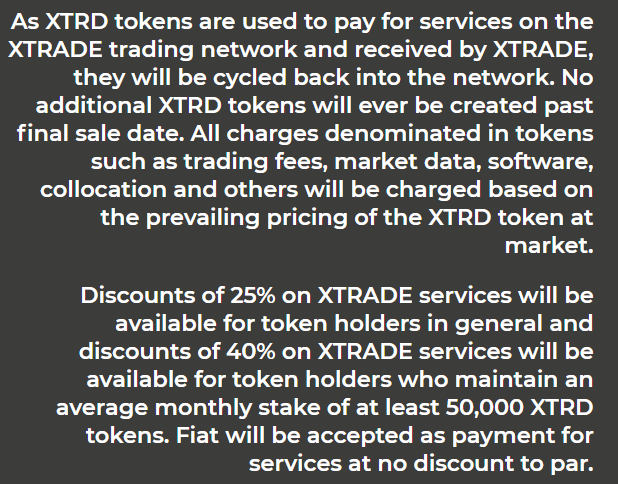 You can currently subscribe for upcoming presale at their website.
Main site: https://xtrade.io/
Whitepaper: https://xtrade1-9649.kxcdn.com/wp-content/uploads/2017/09/xtrade-whitepaper.pdf
Always do your own research before investing.