Our (almost) weekly series where you can shill your coins in comments.
Lets check markets first though.
Up on Top100 Caps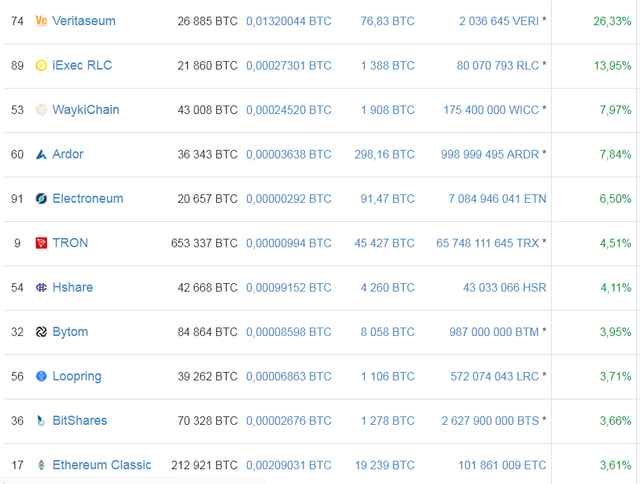 I like a lot here but most users here should be happy for BTS ;) TRX will have its mainnet soon and LRC i have been speaking about for some time.
Smaller Caps


Only IPSX here is interesting from BiBox and i do know whats BNTY but dont have it. Other of those i dont know what they are nor im interested.
Top 24h Vol Exchange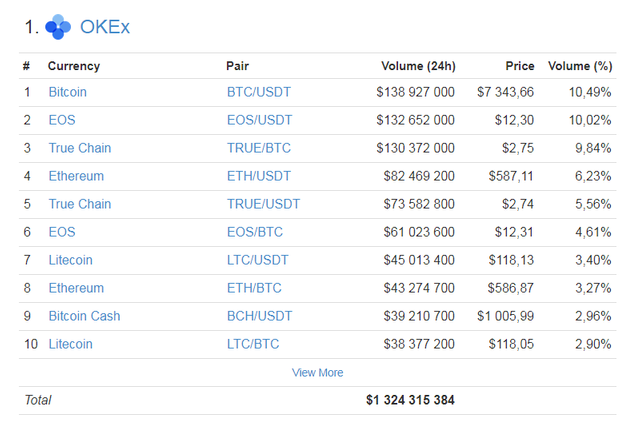 Small tip - if you have issues with exchange (ie some buttons dont work) download their app. Fixed all my problems.
And what are you buying or selling now and why?
Write in comments!
Care about STEEM?
Let me be your witness proxy vote, read more here - https://steemit.com/steem/@kingscrown/let-me-be-your-proxy-for-witness-voting-24k-followers-special