Whats Up Today ? [15.03.2018]
Our weekly series is back where you can shill your coins in comments. Lets check markets.
UP on Top100 Caps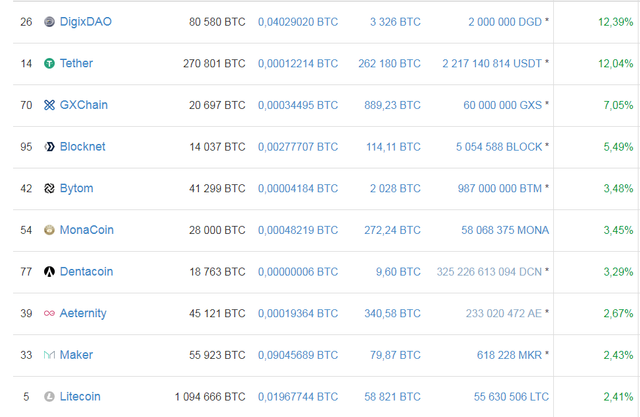 Today we have big BTC dump so this is a list of coins that are UP in BTC, in USD pretty much everything is down.
UP on Smaller Cap

Keep in mind TrueUSD is USDT competitor - another USD pegged coin.
Exchanges to Use
And what are you trading ?