UPs and DOWNs Today in Alts!
lets check todays markets and reasons for them'
UP BTC Wise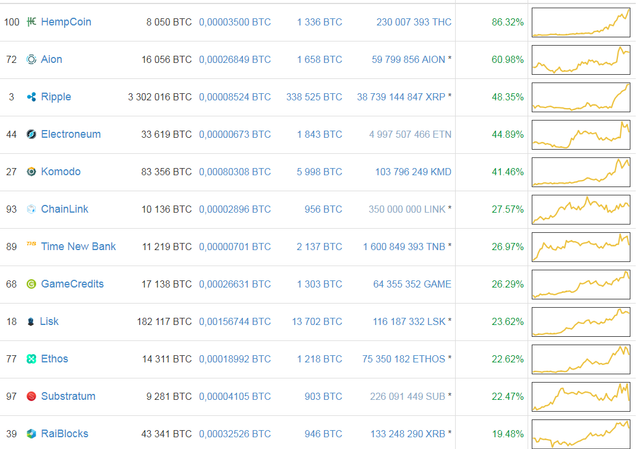 All coins look good here, i dont know Time New Bank at all. Funny that XRB is IoT coin and raced prices of IOTA everywhere.
DOWN BTC Wise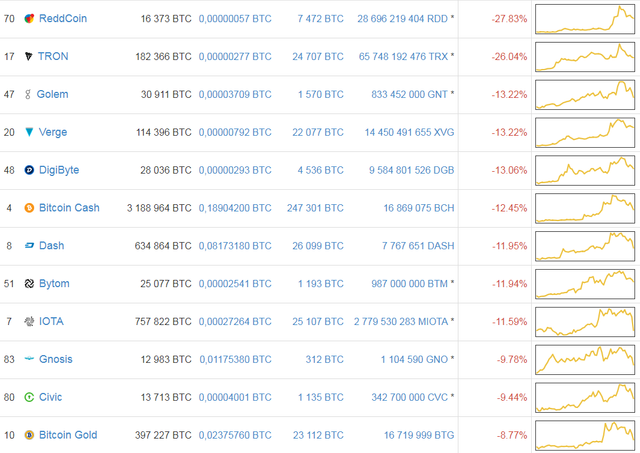 All of those are good coins, try to catch them below this levels even at -50% or more.