Try Binance and get Some Chinese Coins for Almost Free!
I wrote about Binance many times, its currently one of my favorite exchanges and @czbinance is even here on Steemit since some time. Now they made again a fun way for you to use exchange and get some money for free on top of it.
Markets & Volumes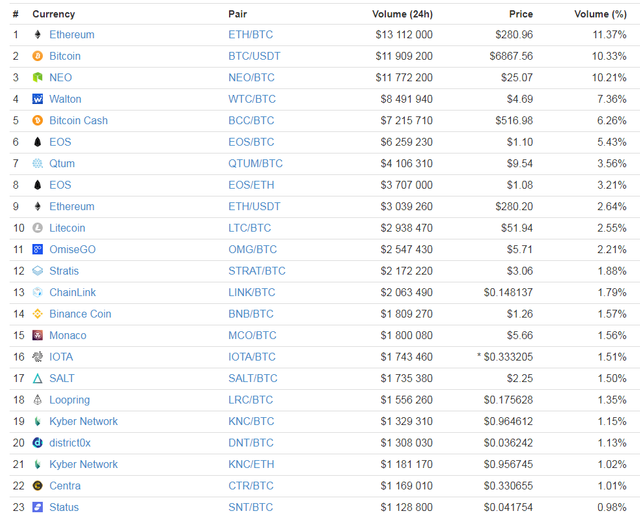 Now for pretty easy tasks you can get some free chinese coins.
For starters register to Binance and then you will be able to earn this numbers of tokens:


LRC is still cheap 1000 LRC is 170 USD and you get 20 on top of it.


On binance you dont have to verify yourself but if you do and deposit HSR you will get 0.5 for free. Buy HSR @ Cryptopia [on LTC pair you can buy it even 3usd cheaper) and send to Binance do KYC. 1 HSR is over 10 USD now.


This is the easiest so no special tips needed.
Why to do it ?
If you look at current prices of the coins in USD it may not be special but remember Binance and China were pumping all those coins liek crazy before the ban, i wouldnt be surprised that when everything gets back to normal and BTC stops rally some of this coins will go up 100-1000% up. So worth doing this few things and registering to this cool exchange just in case.