Top Gainers and Losers on this BTC dump and BCH pump!
Yesterday BCH toughed magic 0.5 mark. Lets see how our gradpa of crypto BTC feels now along with contestor BCH and other coins today with my opinion and tips.
Top Gainers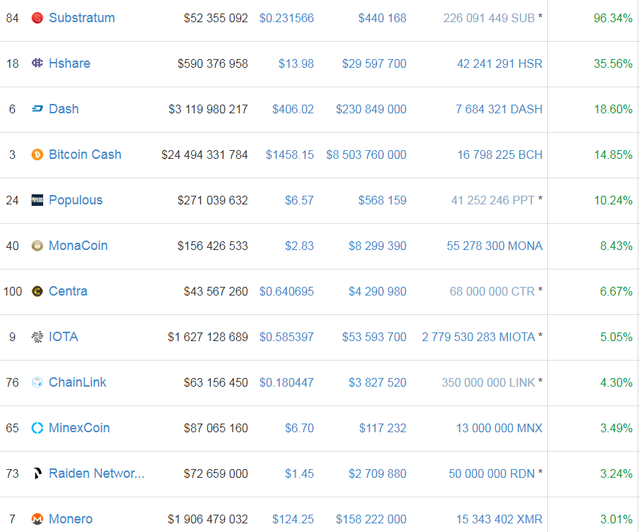 SUB and HSR are Binance driven so register there and consider to snipe some. Theres opportunity with buying from HitBTC too. IOTA is rumored to be added to Bittrex, currently best to get some on Binance as well or BitFinex if non-usa. Minex was added to LiveCoin and rocks there so far. The coin is fully mineable on GPU.
Top Losers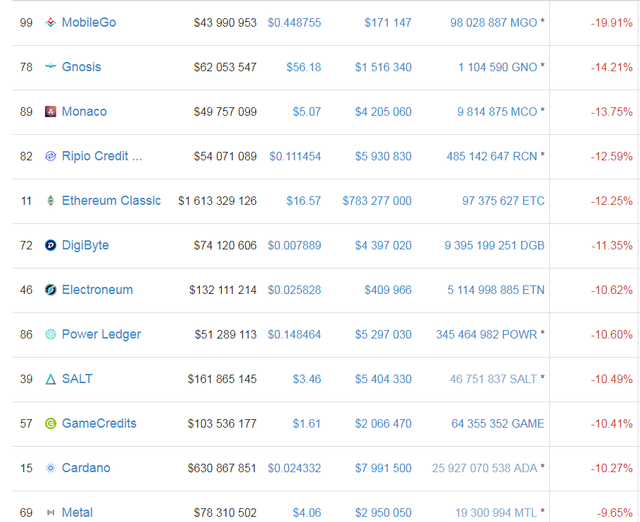 All of this about Electroneum can be buys, mostly Binance again (yes get there fast, many promotions there with free coins!).
Bitcoin Cash Markets


If you are from KR amazing arbitrage from BitFinex.
Bitcoin Markets


Most traded pair is BCC/BCH (currently its said BCH will be official ticker) so for now capital runs between this two in favor of BCH.