Since a year there is a project running where supercomputers are used to try and find collision keys in BTC wallets which have balance. Yes before nanocomputers came already bitcoin collider project is doing this using decentralized computers and they claim to already have cracked some wallets and got funds out.
If you are not math geek speaking shortly they want to prove that random string of numbers can be duplicated and this way they generate and seek for them.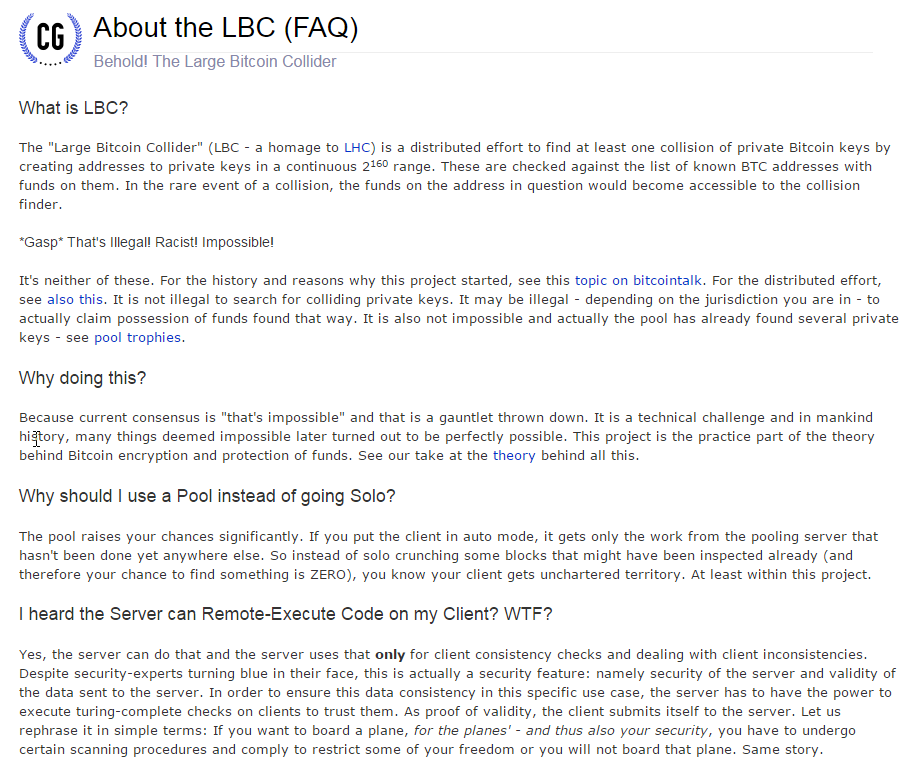 Speaking shortly like currently you can mine in pools to find a block, they made software which allows you to pool mine for private keys.
Stats of pool for today.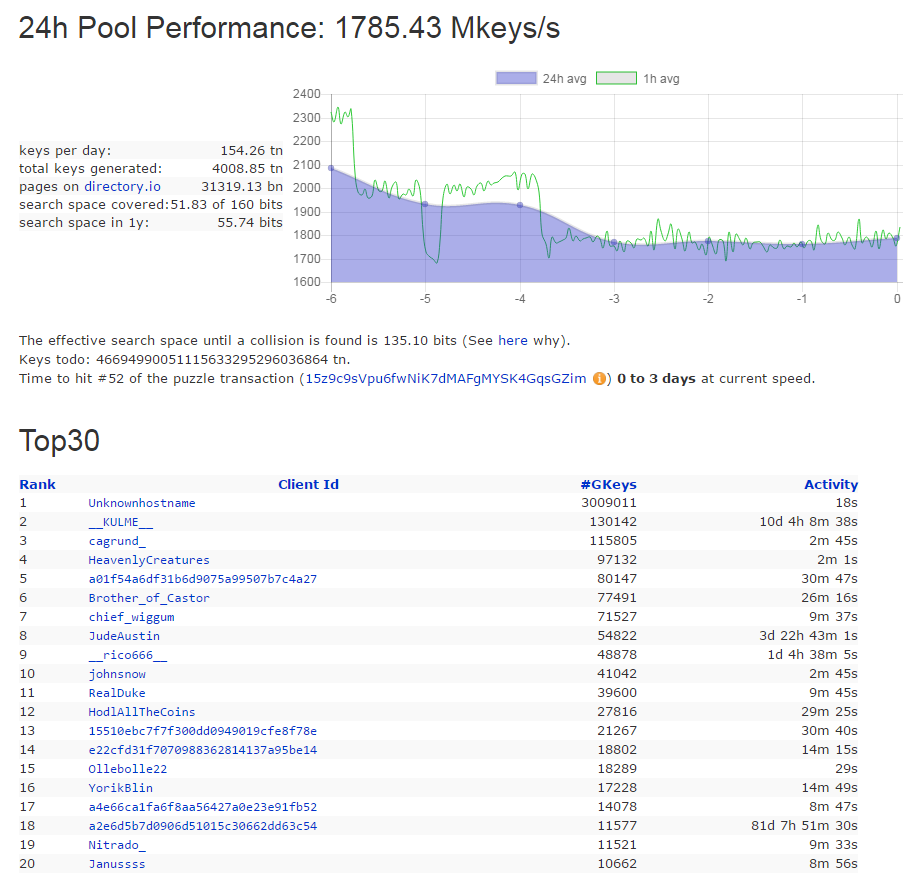 Excited to join? Better read this!
After checking code of their miner a lot of peopel raised flags. Of course since they are looking for priv keys it may not be real ones - check for yourself. People claim their miner executes extra code on your computer. So if you want to use this - better get another computer which doesnt have wallets and such.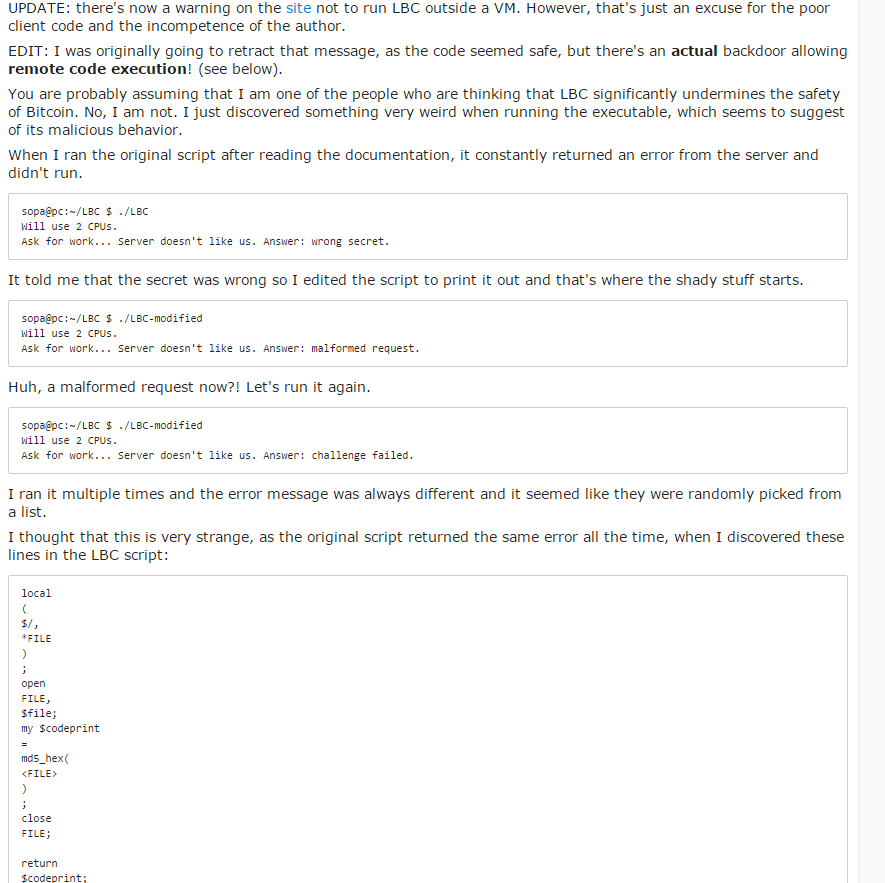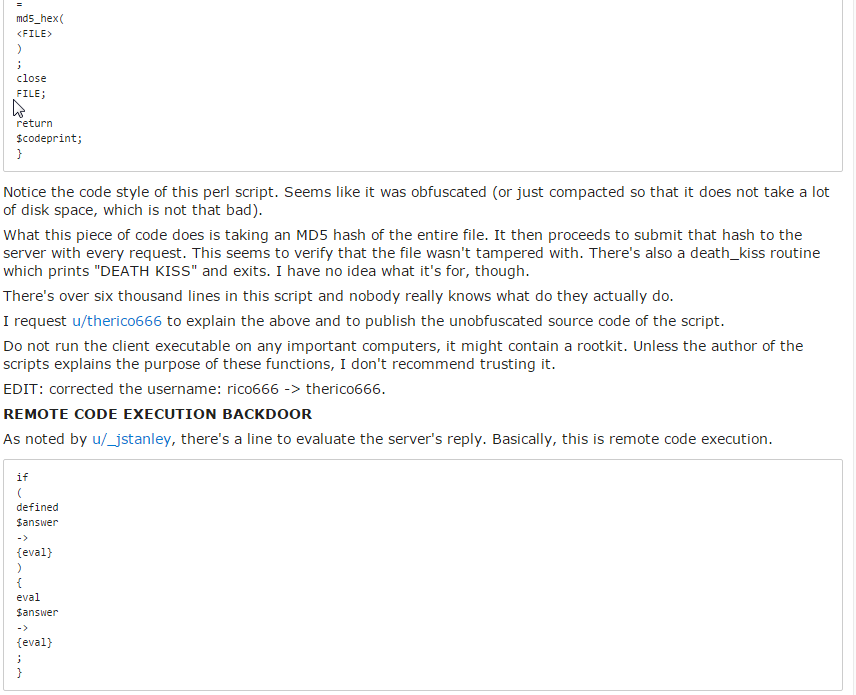 tldr; Run on Virtual Machine or computer which has no money or crucial data on it. Theres high chance this software is a virus.
This is also not a short way to make money - better legitimately mine chosen altcoins than help this malicious activity or even get a virus on your system.
Biggest Trophy


Seems so far the biggest trophy was just 0.05 BTC but with more people joining and longer time of running the experiment this numbers may change fast.
Follow, Resteem and VOTE UP @kingscrown creator of http://fuk.io blog for 0day cryptocurrency news and tips!