We all know the main pairs for altcoins that peopel recognize is fiat (USD or so) and BTC.
Sometimes theres also ETH (since loads of tokens initially are bought with ETH) but today the top checked site for prices - https://coinmarketcap.com/ decided to add options to check prices of everything also vs LTC ETH XRP and BCH.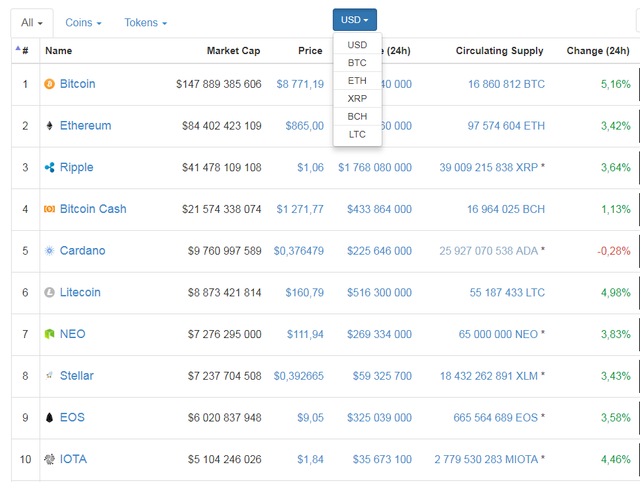 For charts another good site is https://www.livecoinwatch.com/ with way more functions but still not as popular.