Today richie of Bittrex trolled people with a tweet.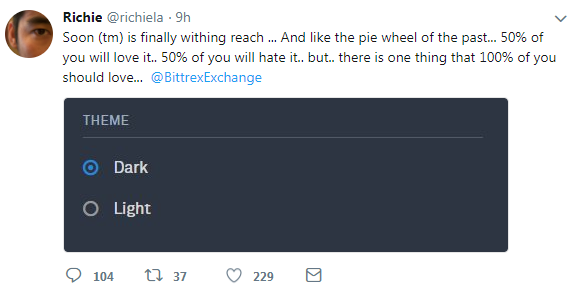 People got mad in comments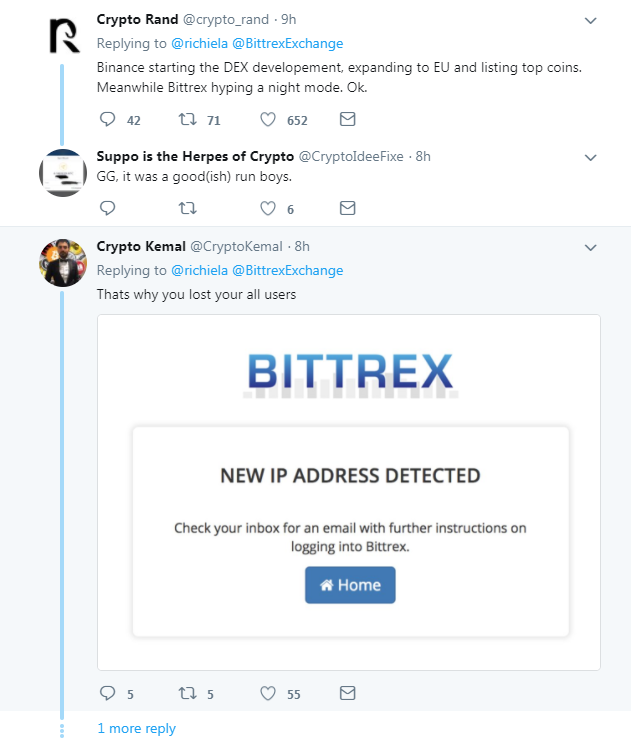 But the stuff you forget is Bittrex is an amazing business but these guys still have a sense of humour. Actually, he meant new Bittrex is coming to be live soon and currently on https://beta.bittrex.com/ you can see how it's going to look and work like (we do expect more features than this sneak peek).
Markets

Wallets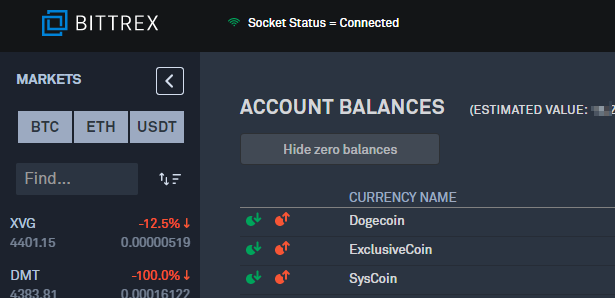 Trading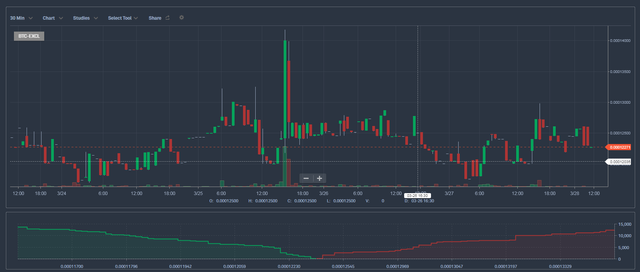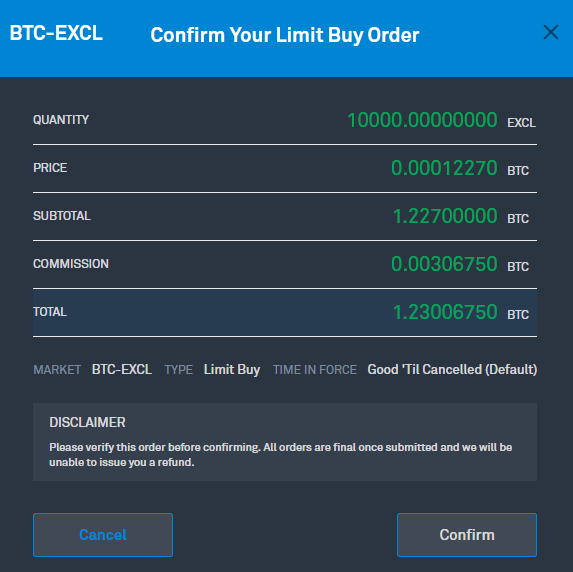 Also, you will be able to load back history of trades in each window (it was cancelled on Bittrex right now)