So after all disruption and problems on BTC seems Segwit2X devs decided to not fork the chain for now.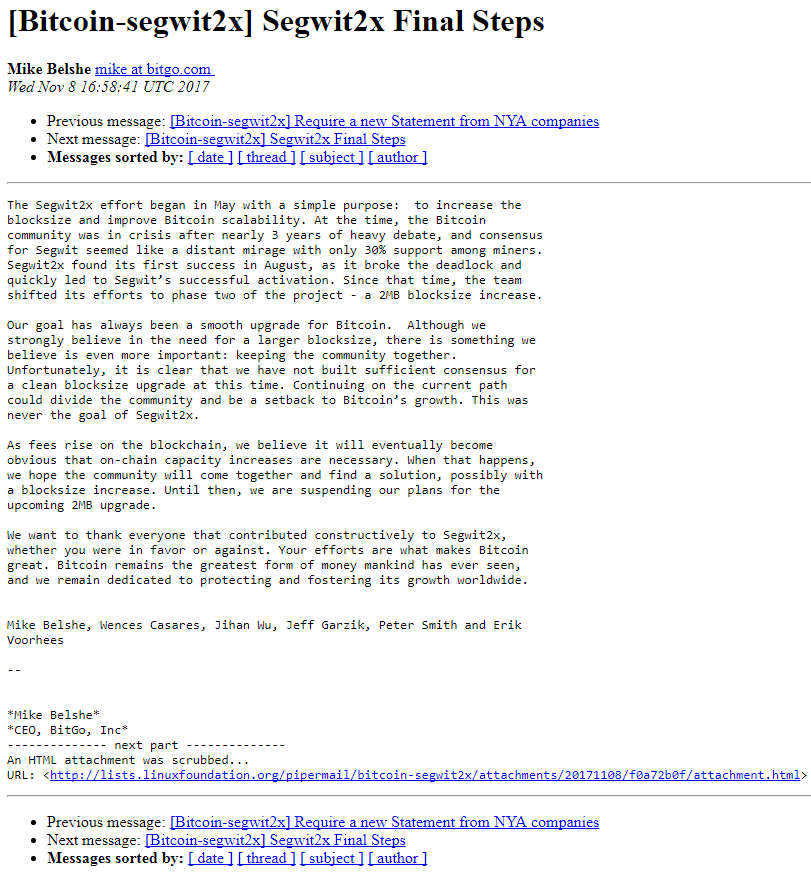 Markets already decided this is good news and BTC is going up in 8k USD direction and then instant dump came.
Markets


BFX as usual drives price, BitMEX also going well for leverages.
Predictions ?
BCH aka Bitcoin Cash should raise now since Segwitx2 camp si mostly there. LTC may loose a little since it was mostly counting on BTC disruptions.