Reddit Bans /r/DarkNetMarkets - Chance For Steemit to Show Power of Decentralization
Our biggest strenght is - its impossible to shut down the blockchain. Today Reddit has banned popular sub /r/DarkNetMarkets among many users of it.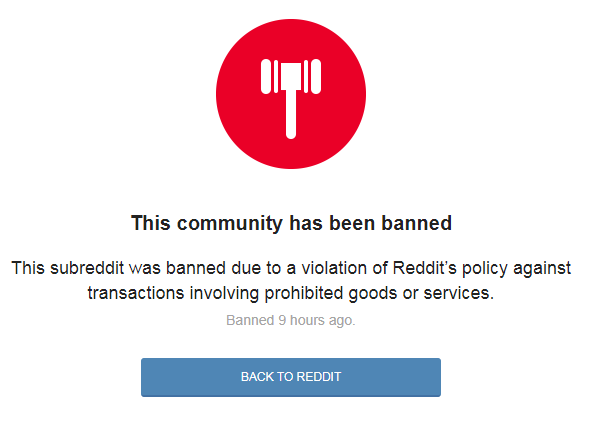 /r/BazaarMarkets is banned too.
This markets use cryptocurrency as their payment gateways and its users are well aware how blockchain and privacy work.
If we went with some marketing targetting the niche, we could get a lot of loyal supporters and new users on STEEM network.
Maybe some reddit promotion banners would work or twitter.. Give ideas in comments.