Another fun and free to join a game from Bibox Exchange.
Every 2 days you can put a predicted price of BTC and if you win. They will double the BTC、ETH、BIX、USDT、EOS assets (maximumly up to 50BTC) of the user whose prediction price is the most precise. The asset snapshot of BTC, ETH, BIX, USDT, EOS will be taken at 00:00 one day prior before the lucky draw.
To join:
Deposit something (as they need to double balance) and/or buy ie BIX
Visit page /brocade_carp?user_form=176 (add to domain)

19 users close to the price will get 66 USDT each. So 20 people can win every 2 days.
Markets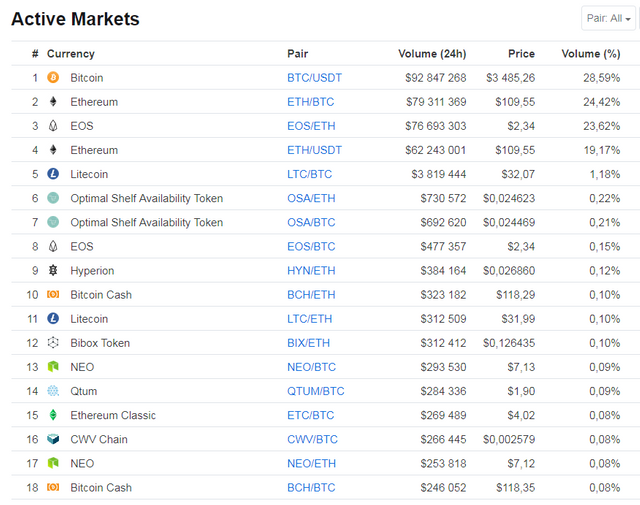 CRYPTO INCOME GUIDE EBOOK - FREE FOR LIMITED TIME - DOWNLOAD HERE