Due to problems with polish tax law one of the biggest EU exchange moves to Malta right now.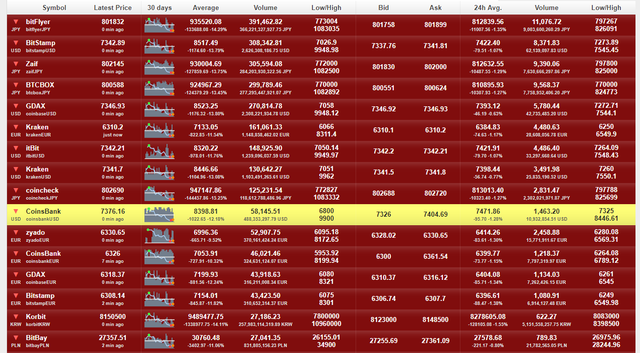 We lately seen Binance going there and now Bitbay is next! Seems Malta wants all best exchanges to get on their place.
Many of you may have account on Bitbay since for long time they allowed withdrawal of FIAT to 15k EUR without verification.
If you had there account after login you will see some things you need to confirm.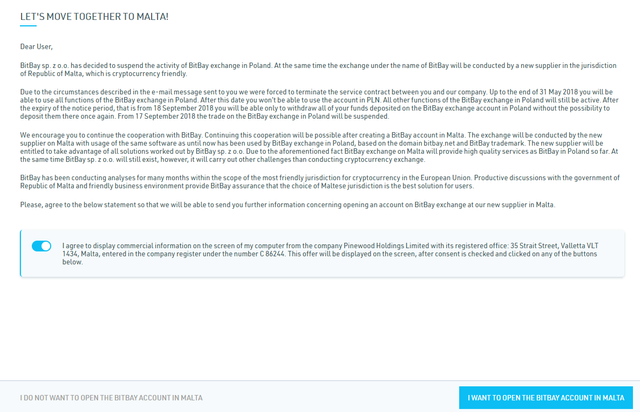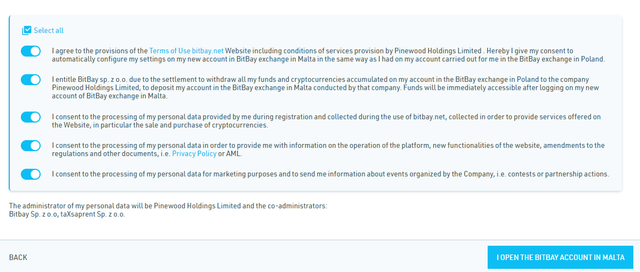 We would like to thank you for your interest in the services of BitBay exchange in Malta. The company Pinewood Holdings Limited will conduct the BitBay exchange in Malta with usage of the same software as until now has been used by BitBay exchange in Poland, based on the domain bitbay.net and BitBay trademark. The company Pinewood Holdings Limited company with its registered office in 35 Strait Street Valletta VLT 1434, Malta will be entitled to take advantage of all solutions worked out by BitBay sp. z o.o. Due to the aforementioned fact BitBay exchange on Malta will provide high quality services as BitBay in Poland so far. At the same time BitBay sp. z o.o. will still exist, however, it will carry out other challenges than conducting cryptocurrency exchange.
If you didnt - REGISTER NOW as its a great exchange with many FIAT options.
Their daily volume is around $6 709 585 USD or 912,75 BTC right now.
Markets