Faucets - An Extra Way to get Free Cryptocurrencies
When Bitcoin started you could get even 5 BTC from faucets, just by clicking a captcha or so. I remember myself getting 1,5 BTC per Gmail address on the very first faucet made by Gavin Andresenn.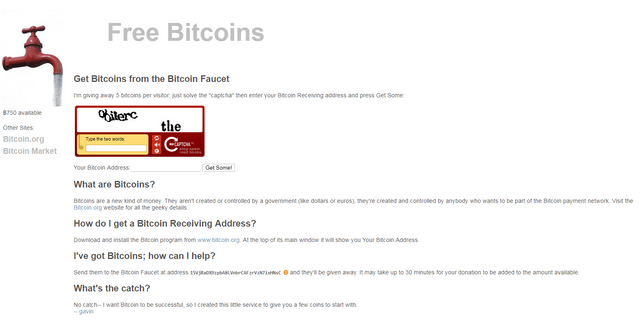 Keep in mind those 5 BTC were worth nothing back then, same as currently, some coin may not be worth much or maybe small amount of BTC may not be. You don't know what it can be in future though.
To be clear - i do NOT suggest faucets as a way to make money.
On the other hand it wont hurt you to do 1 click a day on some site (many allow clicks every hour or once 24h) and it may help.
Here are few faucets that i found working without issues.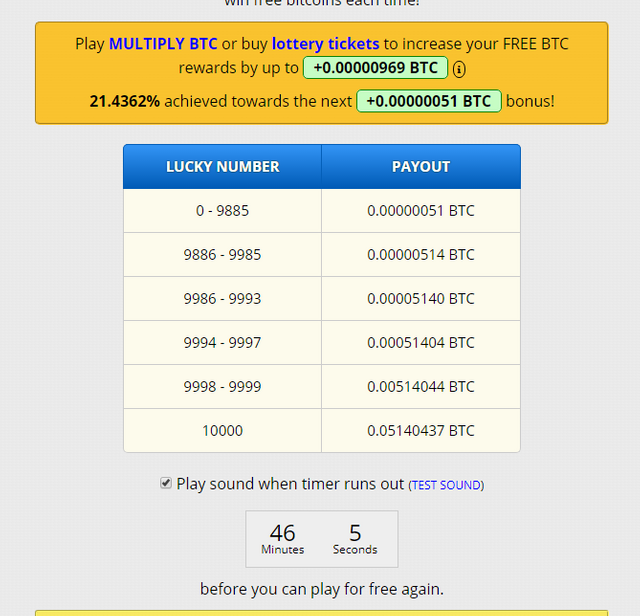 This is the oldest good paying faucet out there. Every 1 hour you are eligible for freeroll + you can deposit BTC and play them in casino. Faucet has loads of options like betting, buying lotery tickets and many bonuses. I remember i was lucky enough to win around 0.03 BTC once in the free-roll.
REGISTER WITH EMAIL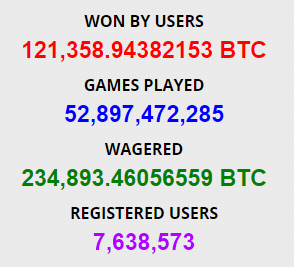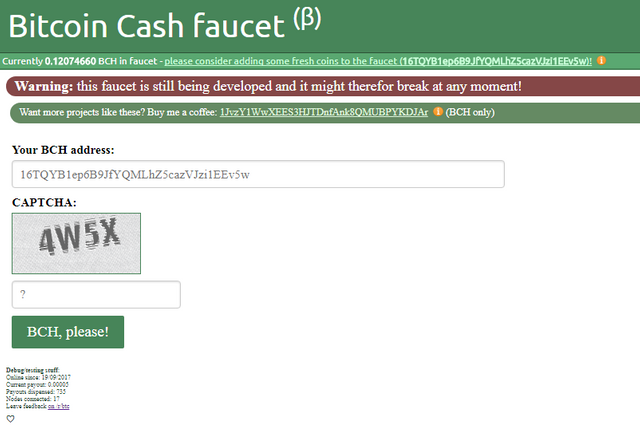 This is a new one, no idea how long it will work but for now it does. Every 24h you can get BCC/BCH (however you call it) sent directly to your address.
This is actually an exchange, a not bad one. But if you deposit some coins, and trade them (can be literally 1 USD worth) then almost every 1 hour they give away on chat coins to "last people who logged in".




So just login, say hi on chat and expect some coins to drop. There is really many giveaways there and you can trade those coins into DOGE/LTC/BTC right away. Nothing big but a fun way to treat users. Its a really friendly place and exchange never had issues (so far). They also have Lotto and other cool options.