Cryptopia Registrations Open Again!
I have written that exchanges will close on this boom and it happened - https://steemit.com/bitcoin/@kingscrown/register-to-more-exchanges-more-and-more-are-closing-doors-for-new-users

This guys do114 922 256 USD volume a day. They used to be middle exchange but due to pump on everything they lately wrote they make 1 million USD from fees a day. Tldr; They have traction, get there. They have loads of cool coins you can trade just there or vs other exchanges. I really like this spot.
Just like other exchanges they have native coin DOT, which needs to be bought to get their services.


To list a coin you need to get 5 millions DOT.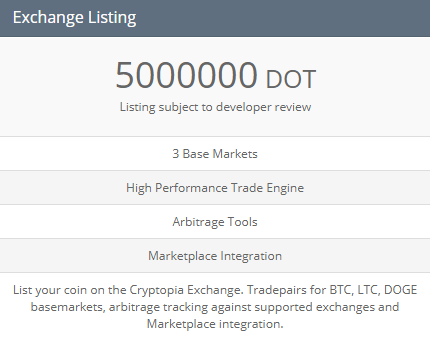 That adds up to 305000 USD.
Crazy right ?!