Coins to be Deleted from Bittrex Soon and Their Charts
Bittrex announced today next coins that will be deleted the list is as follows.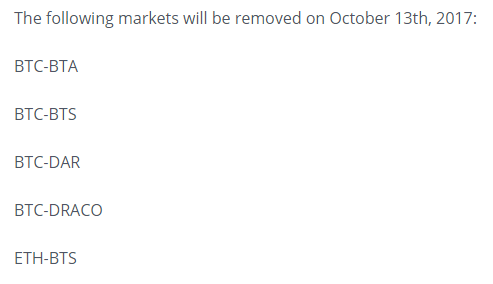 I dont know much about any of this coins about BTS who is an older brother of STEEM which delistning is an suprise to many.
Bittrex is my favorite exchange and i have been supporting this guys since their very start and i love this place. Poloniex is nowhere close to this guys.
Bittrex Markets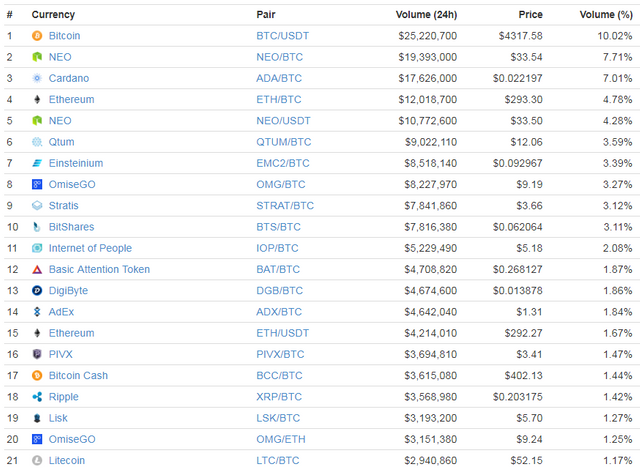 Notice that BTS is right now in top10 of traded coins.
BTS Markets


You can try to arbitrage from LiveCoin and OpenLedger.
Notice how some people try to exchange BTS for an anonymous coin EXCL on the DEX (OPEN.EXCL)
Darcrus DAR


Seems its a WAVES token.
DT Token DRACO


Try to arbitrage from C-CEX
Bata BTA


This has many, try arbitrage of Cryptopia and LiveCoin
Conclusion
Bittrex is the rocking exchange, if it delists something it volume gets big - big as everyone dumps.



Always watch what exchanges will add (pump) and what will drop (dump). Best trading indicator.