BTC-E the most trusted exchange is back! WEX.nz
I know "most trusted" may sound odd but lets look on facts - oldest still running exchange. Once got hacked - refunded back everything to users.
Got raised by FBI/USA gov - refunded 61%, re-started the platform and promises to buy back 39% issues tokens back.
I dont think anybody else would dare to come back after such situation - especially within less than 2 months.
So currently url is http://WEX.nz and all balances/engine was moved there.
Trading Pairs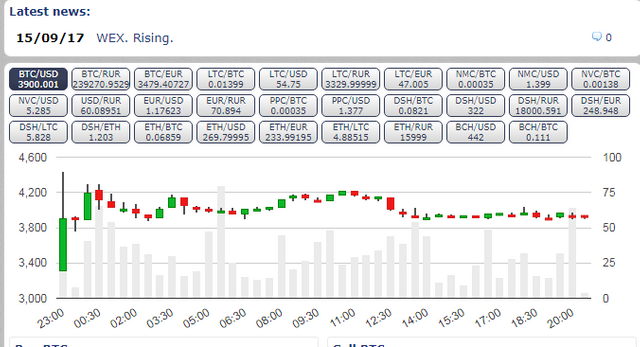 Notice that currently it trades premium to other USD exchanges, normally BTC-E was the spot to buy cheap BTCs and dump elsewhere. But this is really just first 24h of trading and 39% funds are not liquid (can be traded but not withdrawn).
Tokens
Now for the 39% of value that got taken by FBI they issues tokens that they will buy at 1:1 when they have enough funds from fees. Currently those trade at of course lower levels than their future price. Also you cant withdrawal FIAT for now.


Keep in mind you have to do math, ie sell here for cheaper BTC ratio but then we have premium.
I hope this guys get back on their feet stronger than before but only time can tell.