If you have BTG on Bittrex its suggested to move it out or sell as the exchange will kill the coin in few days.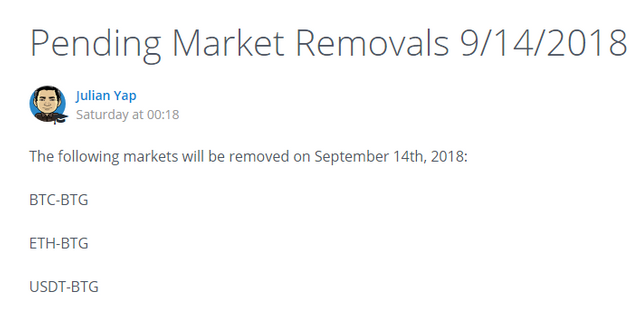 Bittrex says the coin is too insecure with possible 51% attacks, devs of coin say this delisting wont do much change in the existence of BTG.
Worth noting that often coins delisted from Bittrex die, unless they have other big exchange and for now Binance and Kucoin still have this trading pair.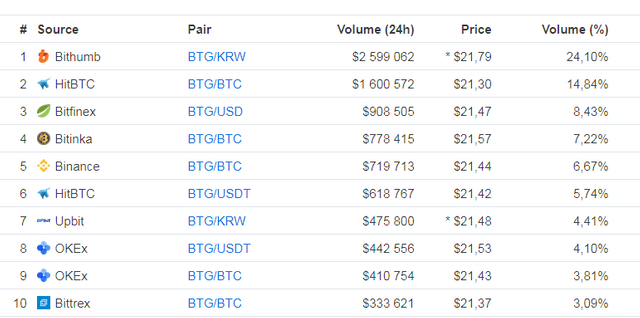 Keep in mind, not all of those let deposits or withdrawals.