If you are daily follower of my blog here then you are probably out from BFX already but if you didnt think it was serious or missed my posts.. Then we entered final stage now.
Below article will be my two other posts about issue and how to deal with it - read if you havent before as they may be needed to fully understand what happened here.
Bitfinex Fully Stops Fiat Withdrawals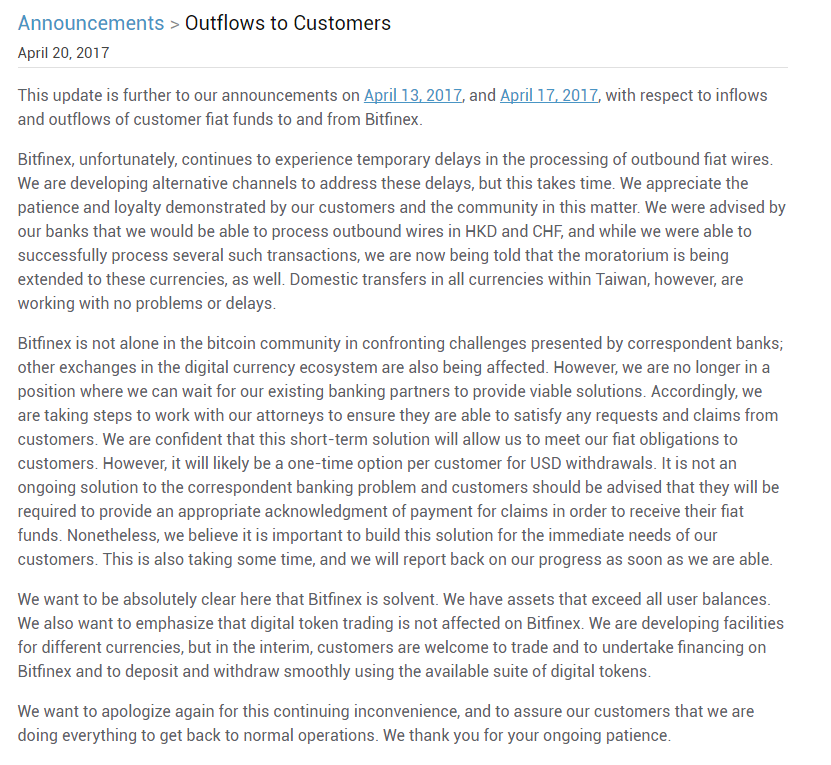 Exit? Have To Pay Premium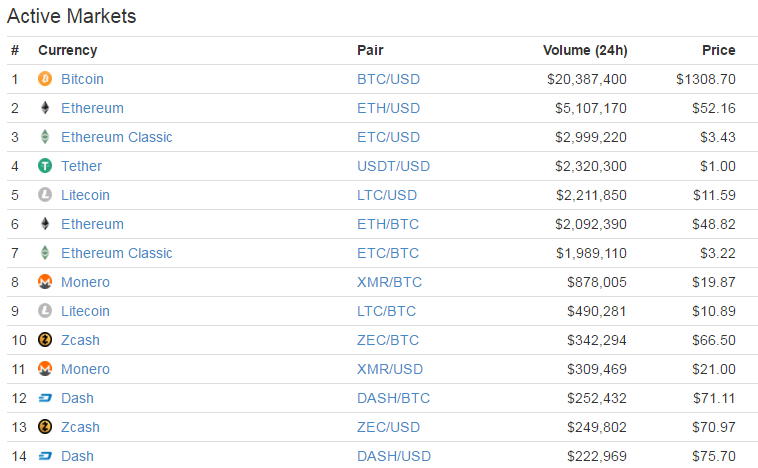 Whatever way you want to go out of BFX is by crypto - and those trade at premium over others. BTC is almost 100USD more expensive.
BFX Coldwallet Has Just 76k BTC Now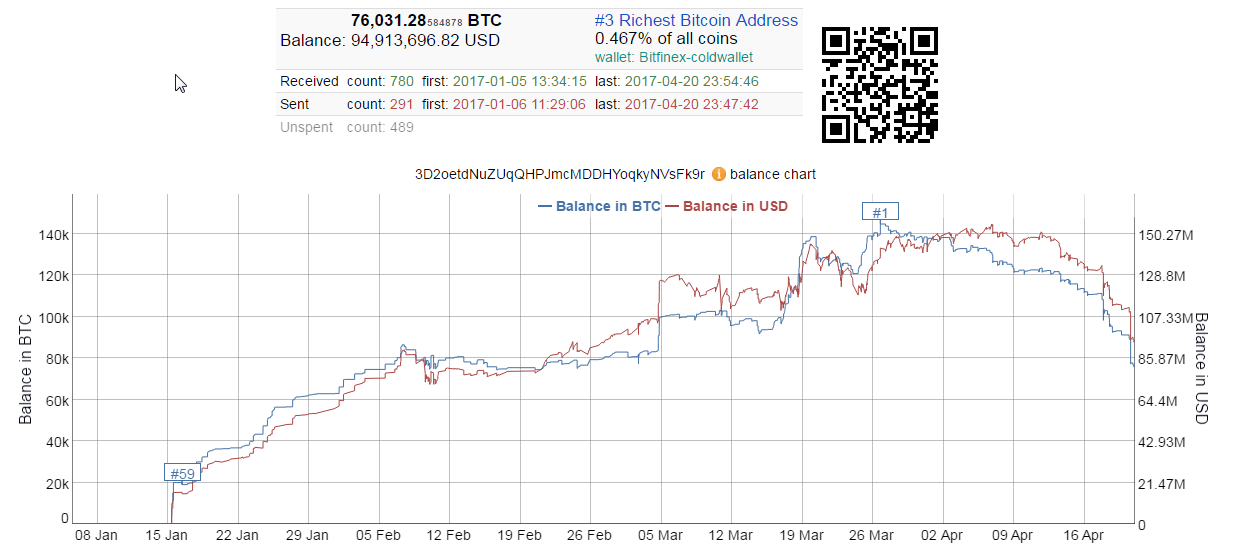 Had 137k not long ago
Previous texts:
https://steemit.com/bitcoin/@kingscrown/latest-issues-with-top-btc-exchanges-with-kyc-aml-banks
https://steemit.com/bitcoin/@kingscrown/due-to-bank-withdrawal-problems-price-of-btc-is-exteremly-high-on-some-places
Follow, Resteem and VOTE UP @kingscrown creator of http://fuk.io blog for 0day cryptocurrency news and tips!