Welcome to 2018 people! Lets do a market check just 1-2 hours (depending on where you are) after the year has started.
Bitcoin Markets

If you are from KR congrats you can make some nice money right away. Japan also not in bad position. Worth mentioning - usualy world stepped up to Asian prices not the other way around. Amazing to see TRX on Binance so high. XRP is bankers coin. You want them to pump their infinite coins to get cheap BTCs or make them pay full price? XVG is volumes, far from ATH but i dont want to make predictions on this one because i know the dev since years.
Top Gainers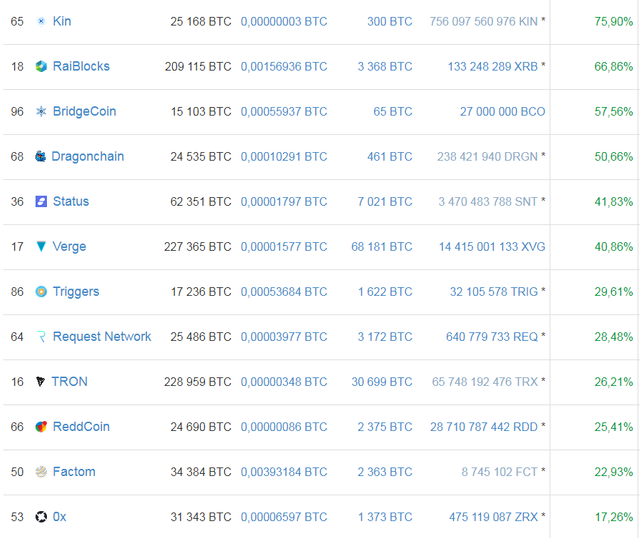 Good to finally see KIN raising, DRGM trades KuCoin and has Disney connections. No bad projects here but is it time to enter? Decide yourself.
Top Losers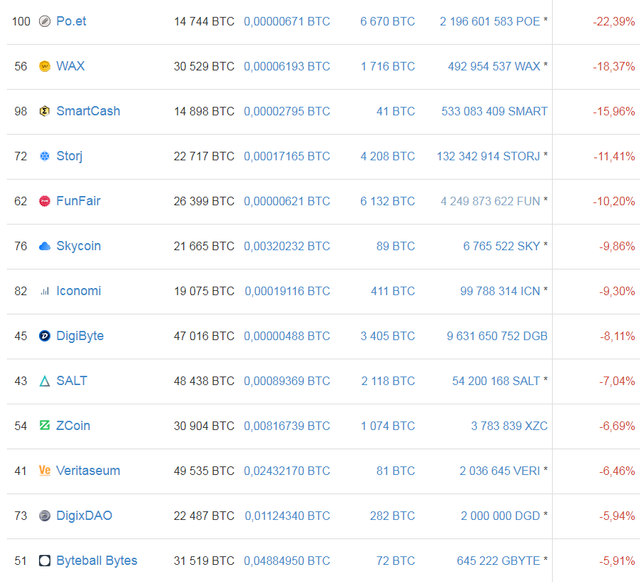 Also only good ones, they lately raisen so now they have biggest loses but still nothing spectacular here. Try to find good positions ot get in.