After Bitcoin Cash, Bitcoin Gold is the next split chain and hardfork of BTC.
This one is pretty much not good at all, unknown team, lack of replay attacks and while snapshot was already taken the blockchain will start at 1st November.
It uses short name of BTG and some people bought and pumped this old coin due to mistake.
BitGem trades mostly on Cryptopia and used to be pretty dead.
​
Despite lack of blockchain some exchanges gave their users BTG balances already like BitFinex and HitBTC (remember they often have good prices on STEEM there!) who added trading! Yobit is a spot i would never touch but this 2 are legit along with chinese Binance .
​

​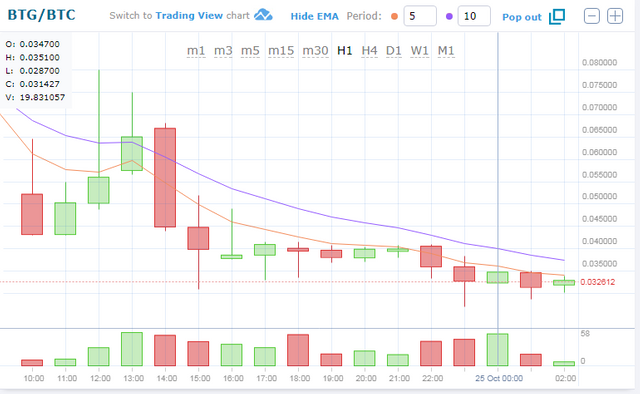 ​

​
Notice over 0.02 BTC per coin difference between the two exchanges.