Yesterday i wrote how Bittrex is killing BTG market. Today Binance hit us with massive pump on BCD.
BCD is another fork of Bitcoin which got added to some exchanges but none was really operative - it was IOUs, today Binance opened deposits and withdrawals of BCD and pump started.
To be clear, claiming BCD is hard as hell, took me the almost full day of research to do so, but i finally made it and sold.
Ive also helped some friends from our discord group to get their coins aka free money.
Markets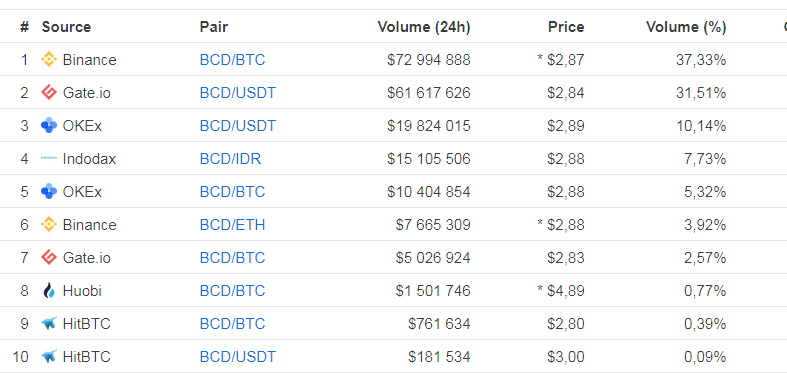 Do not get fooled with prices, most places wont let you deposit or withdrawal.