Binance Down for Next 12 Hours (Unannounced!)
Top2 volume exchange after Bitfinex just went down without notice. They say for 12 hours.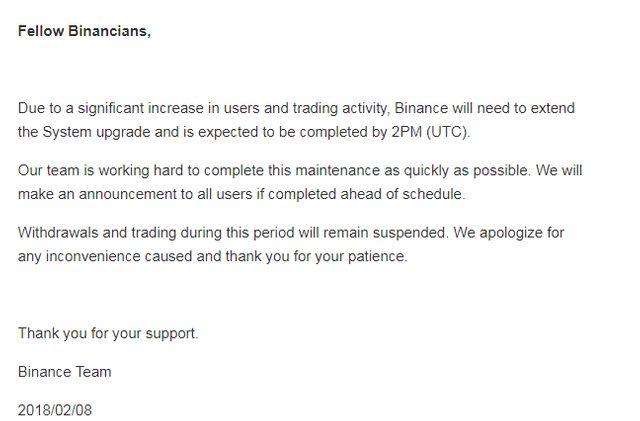 Since such long unannounced downtimes often mean trouble - people are scared and mad for now.
I suggest to join decentralized exchanges like OpenLedger which has STEEM and SBD.
As i wrote in post some time ago - the moment you send money to exchange, they are not yours. Send only what you can afford to lose.
CEO of Binance

Where to trade?
I suggest: