PS. This article is posted again. Posts keep disappearing - do copy paste before you submit.
BTC is on the raise like crazy, as usual best is to long at BitMex, SimpleFX or BitFinex. Find my guides or others online after registration if needed.
So yes everything is in red, as usual (just check my posts) on such BTC run, so how to find most likely coins to pump later or hold the price? Check dump (in this case) volume.
Lowest Volume Bittrex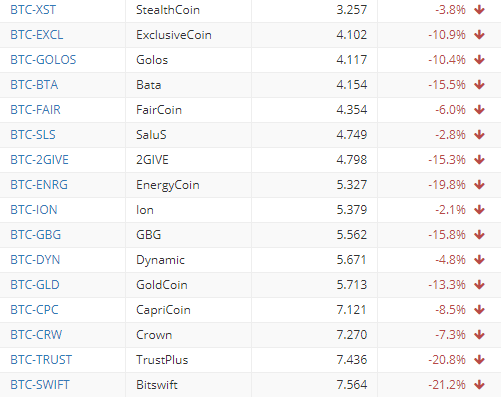 So on low volume this coins were dumped. Of course you have to check their history but things like XST, GOLOS, SLS, EXCL, GBG, SWIFT are ofted traded. Means their owners dont really care to dump for BTC as they expect pumps or at least price holding.
Top Gainers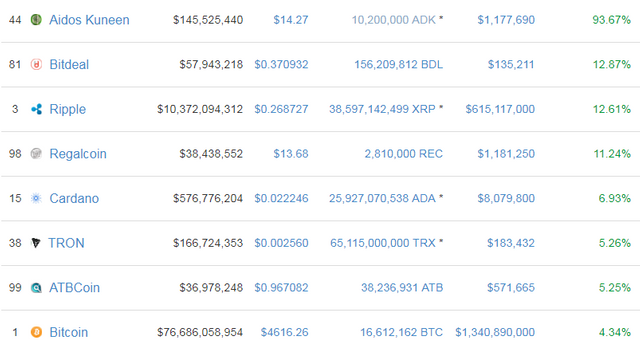 Top me everything about BTC and TRX that pumped is not good. I would skip that, its unnatural to have gains when everything drops.
Top Losers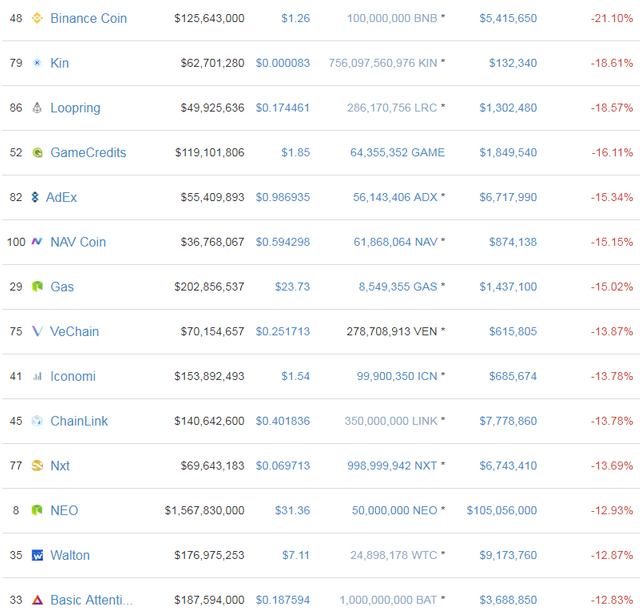 Most of this is China coins thats used to pump. Might be a good spot to buy them soon if they tank more.