Some stories out of Korea about possible restrict on trade and investigation into exchanges. Here are a few sources
https://www.cnbc.com/2018/01/10/south-korea-official-reportedly-readying-bill-to-ban-all-cryptocurrency-trading.html
https://www.reuters.com/article/us-southkorea-bitcoin/south-korea-plans-to-ban-cryptocurrency-trading-rattles-market-idUSKBN1F002B
http://mobile.reuters.com/article/amp/idUSKBN1F002B
http://www.koreaherald.com/view.php?ud=20180110000738
Where's the support?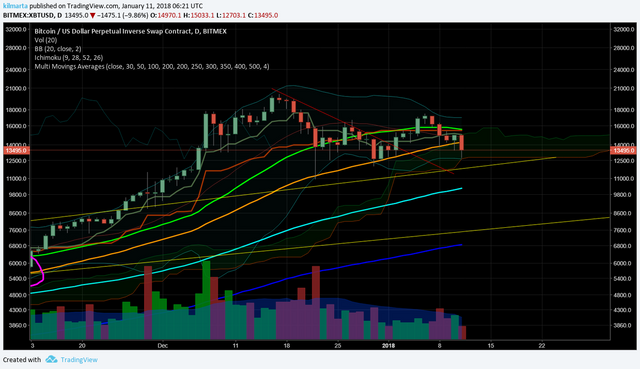 Can safely say we have broken down now, but the question remains where will the support be?
Bare in mind that what we are doing is best guessing, as the bot can form anywhere. But let's look at some strong candidates.
$12,800
Exactly where it already bounced, it is also the bottom of the cloud. Could see it bounce around inside the cloud for a week before it tightens up.
$12,000
The top of the year long up channel. Looked at on a larger scale that would just be confirming the break out of the channel.
$10,000
Strong psychological support and also the 100 day moving average.
$8,000
The bottom of the year long channel. Also it is reasonable to expect a big fall if $10,000 is broken.
My plan
I am currently flat with buys placed at all the points mentioned above except $12,800, as I expect cloud support to break as Europe wakes. If I am wrong and we get to midday euro time without fall, I will place buys at $13k.
If you are going to do something like this make sure you size your buys correctly so that your are not broke by 8k and you still have enough ammo to increase your long, in fact the 8k buy will be my biggest.
Thanks for reading.
KevinBacon
---
---
---
---
Advertisement
My favourite site for trading is Bitmex, as the future contracts allow for lots of arbitage opportunites and the leverage lets me leave most of my stash safe in cold storage. If you don't already use it and would like to sign up, here is a referral link that will get you 10% off fees and rewards me with 10% of the fees you pay, we both win.
A coupld of exchange sites I also use are binance and hitbtc, I find them about as good as the other exchanges to be honest but these have referal links so I figure I'd shill for them.
More posts
If you like this post there will be more like it on my posts page, this account will be dedicated to posting about trading cryptocurrencies and maybe a bit of general stock markets.
If that sounds good please consider upvoting, following or resteeming. If you are feeling particularly wild you could do all 3.
Disclaimer
Please do not invest on the advice of a stranger on the internet, only use this advice here as a starting point for your own research, and then if you choose to invest please only invest an amount that you can afford to lose.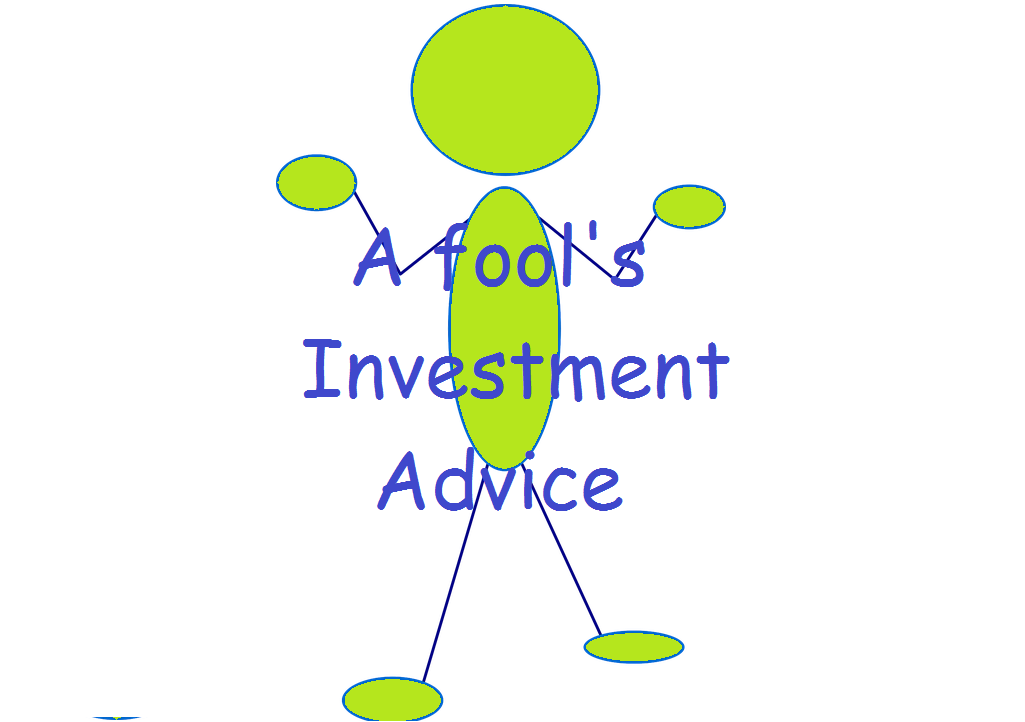 Made with this pic as a template