My last post was about bitcoin barely bouncing on the 50 day average, oranage line.
It seems that bounce is now confirmed and the recent downward trend (red line) is broken.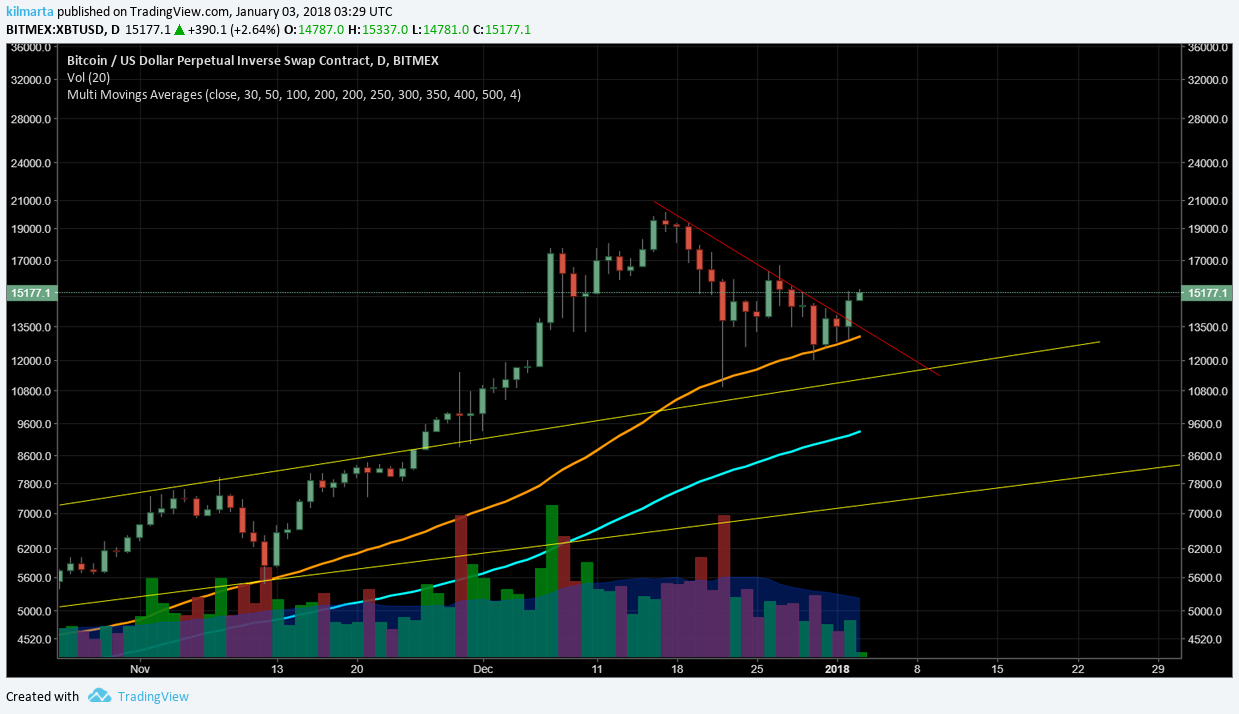 There may be resistance at previous bounce high around $16,500 but after that it looks likely to test the ATH around 20k.
My plan
As stated in the last post I have increased my long and will take profit around 19k. Then if 20k is broken I will be buying heavily with targets at 29k and 44k.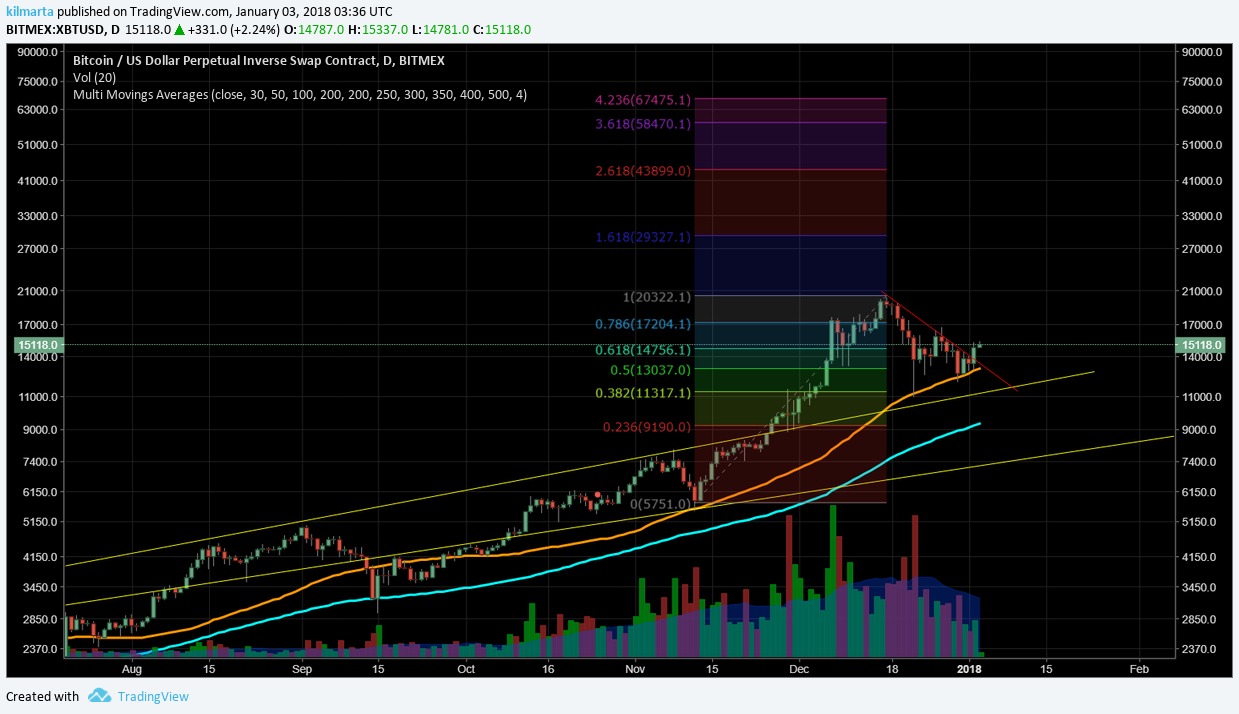 But be careful, this was the weakest bounce on the 50 day in the last 3 months, so that could indicate weakness. So set alarms around 13k and reassess if it falls below there.