OK OK I am obsessed with the 50 day Moving average but the daily moving averages are the most looked at indicators by traders. So whether by intrinsic value or by virtue of a self fulfilling prophecy, the moving averages are important.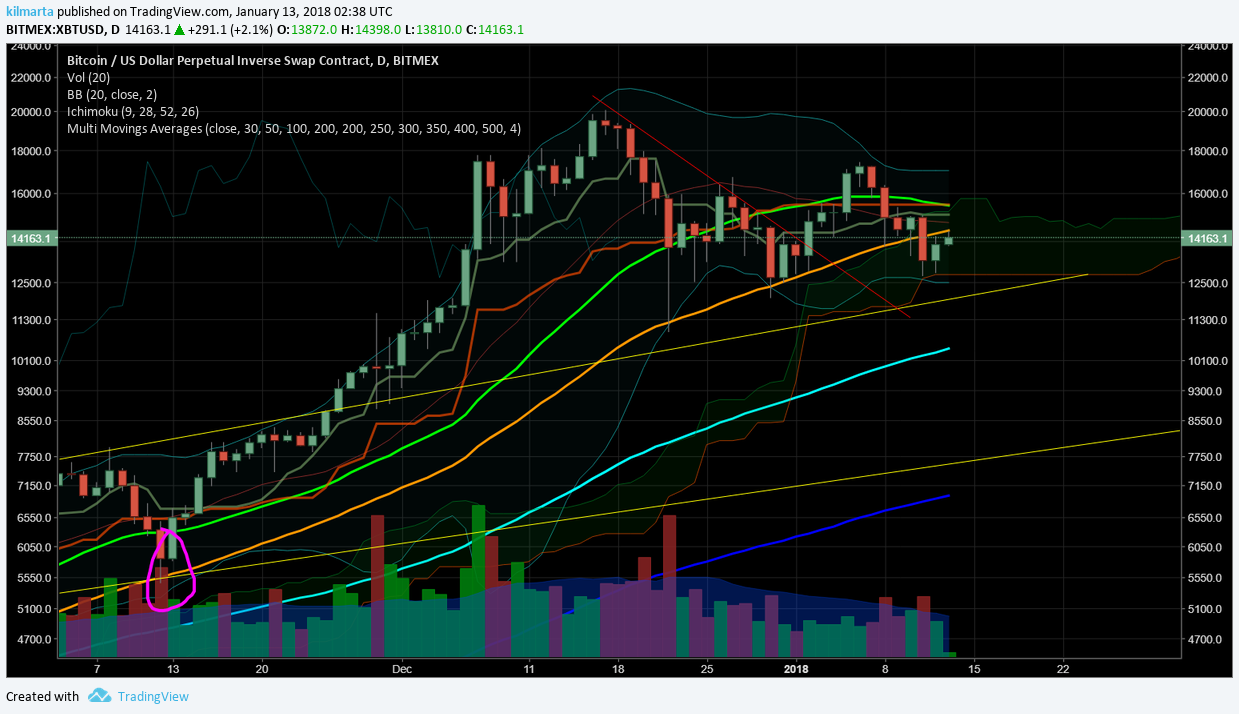 The 50D MA in orange has acted as support for months now, with strong bounces off it each time. That was until the last month now when the bounces became weaker and more frequent until finally 2 days ago it broke.
Since then we have retested the 50D MA, which is now acting as resistance, twice. So far it has held and rejected the increases, but it is, as of writing this, being tested again again now.
On the down side the bottom of the cloud and the year long trend line seem to be acting as support around 12 - 12.8.
I will be looking for it to bounce between these support and resistance for a few days before breaking one. Neither have been heavily tested as of yet.
My plan
I am currently flat, with buys set at 12k (trend line), 10k (100D MA, psychological support) and 8K (bottom of year long trend)
Thanks for reading.
KevinBacon
---
---
---
---
Advertisement
My favourite site for trading is Bitmex, as the future contracts allow for lots of arbitage opportunites and the leverage lets me leave most of my stash safe in cold storage. If you don't already use it and would like to sign up, here is a referral link that will get you 10% off fees and rewards me with 10% of the fees you pay, we both win.
A coupld of exchange sites I also use are binance and hitbtc, I find them about as good as the other exchanges to be honest but these have referal links so I figure I'd shill for them.
More posts
If you like this post there will be more like it on my posts page, this account will be dedicated to posting about trading cryptocurrencies and maybe a bit of general stock markets.
If that sounds good please consider upvoting, following or resteeming. If you are feeling particularly wild you could do all 3.
Disclaimer
Please do not invest on the advice of a stranger on the internet, only use this advice here as a starting point for your own research, and then if you choose to invest please only invest an amount that you can afford to lose.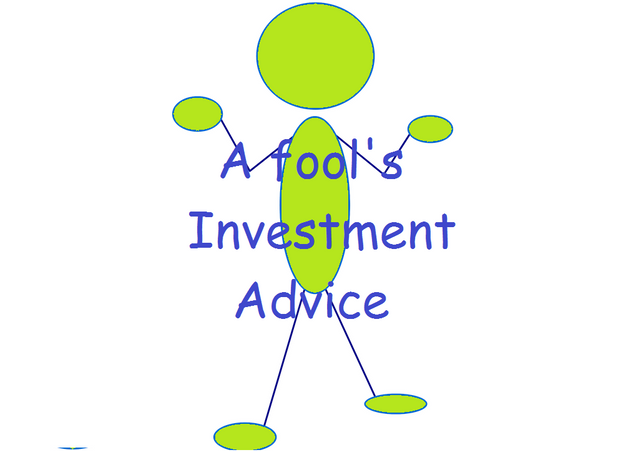 Made with this pic as a template