In the past 24 hours every single coin/token in the top 100 is bleeding like a ursidae usurist. EOS, DBC, DCR...these coins often climb when all the rest fail and drop when the others find a red cape. But this time? The thoroughness of the drop alarms me....I still suspect we'll see increasing disparity between #alts and BTC/ETH, etc, in 2018.
Except for Tether. Tether has gained a bit over the last day. What's up with THAT?
I don't stalk Coin Market Cap as much as my portfolio dictates I should, but I've not seen a day recently so bearish across the entire cryptosphere.
Of course I'm waiting to buy the dip, aren't you?
But this bleed, god its ugly.
What do you think will happen next?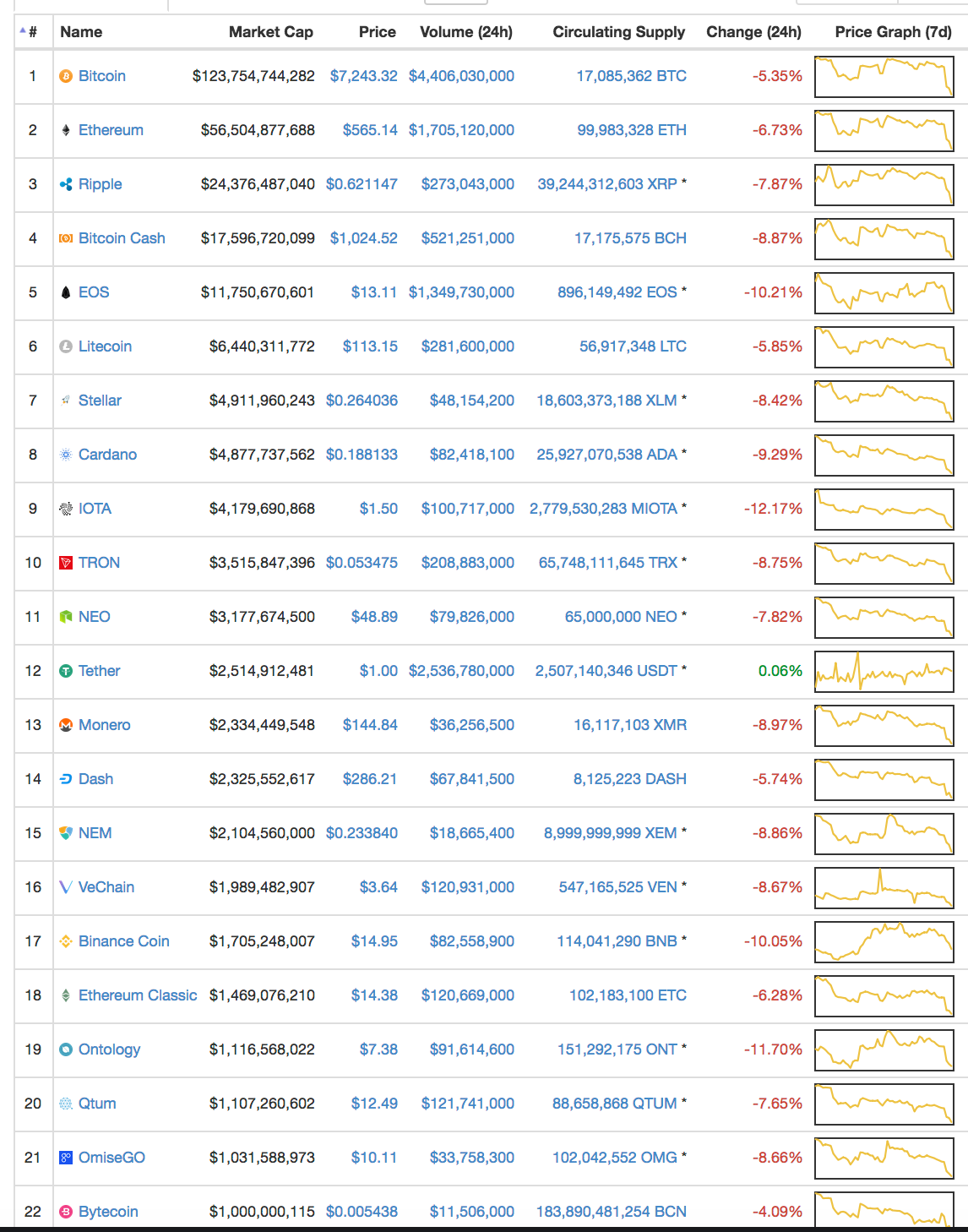 stats and pic cred to CMC https://coinmarketcap.com/