Hi y'all, Max here.
I thought this might be interesting to share the full interview I gave RT today re: bitcoin.
As is always the case, when asked to do interviews, much of the content is not used. Perfectly OK. Editor in this case was looking for different opinions and only had need for a couple of my quotes. Nevertheless, I think for archival purposes, might be interesting to see all the questions and all the answers - for what eventually became this piece on RT.com today.
QUESTIONS TO MAX:
- DOES ANYONE REALLY UNDERSTAND WHAT CRYPTOCURRENCIES ARE?
MK: Absolutely. There is a long history of virtual currencies and crypto currencies going back twenty years including my own patented 'Virtual Specialist Technology' ( pat. No. 5950176 )
The history and players in this history tell us that Bitcoin presents a huge leap forward by solving key technical problems. The most important, 1. Bitcoin cannot be counterfeited, 2. Bitcoin can exist entirely outside of the current banking system because banks are not required to verify authenticity or facilitate currency transactions.
- WHY DO EXPERTS, WHEN THEY TRY TO EXPLAIN BLOCKCHAIN TECHNOLOGY OR WHAT CRYPTOCURRENCIES ARE, ONLY MAKE THE SUBJECT MORE INCOMPREHENSIBLE?
MK: The problem describing Bitcoin is twofold: First, you have to throw out what you think you know about money. Second, you have to become moderately fluent in a few technologies. The beauty of Bitcoin is that as the price of Bitcoin rises, more people are incentivized to tackle the learning curve out of self-interest. When the price was $3 - when Keiser Report first covered Bitcoin - you could afford to ignore it. But as price heads to $5,000 and higher, you can't afford to ignore the technology and accept the fact that your preconceptions about money are probably wrong.
- ARE CRYPTOCURRENCIES A SPECULATIVE BUBBLE?
MK: No. The US Dollar, stocks, bonds and property are all in bubbles. Bitcoin and Gold are underpriced vs. these other assets that are in bubbles. Bitcoins are very cheap vs. government bonds - that are trading at multi-hundred year highs - for example.
- DO THEY HAVE REAL VALUE? OR IS IT LIKE THE TULIP MANIA OF THE DUTCH GOLDEN AGE? PERHAPS PYRAMID SCHEME
MK: Bitcoins have real value. They can't be counterfeited and there is a limited supply. The fact they're perfect for moving value around the internet means they compete with other currencies. And as more people switch from banks and fiat money to Bitcoin the price will rise, and crucially, banks will fail.
- A SINGLE BICOIN IS NOW WORTH THE PRICE OF THREE OUNCES OF GOLD. DOES THAT MAKE SENSE?
MK: This is a bit misleading in that Gold supply is worth trillions and Bitcoin is worth billions. The real question is, what price would Bitcoin need to get to equal value of Gold. The answer is, well into the $100,000 per Bitcoin. Will it get there? I think so, yes.
-WITH NO INTRINSIC VALUE IS THE PRICE JUST WHAT PEOPLE ARE WILLING TO PAY FOR IT?
MK: Bitcoin has intrinsic value the same way a gold mine has intrinsic value When you own Bitcoin, you own a piece of a network that, like a gold mine, has intrinsic value. Each Bitcoin costs hundreds of thousands of dollars to create. This is real, hard, value.
-IS THE MAIN STREAM MEDIA IRRESPONSIBLE WHEN REPORTING ON NEW BITCOIN PRICE RECORDS? ARE CRYPTOCURRENCIES OVERHYPED BY THE MSM?
MK: It's impossible to overhype Bitcoin. The way Bitcoin is changing society is as profound as Gutenberg'g printing press or Edison's light bulb. We'll also start to see the effects of reflexivity soon where the rising price disrupts legacy players like banks, who in turn, will buy Bitcoin and a virtuous circle will keep driving get price higher.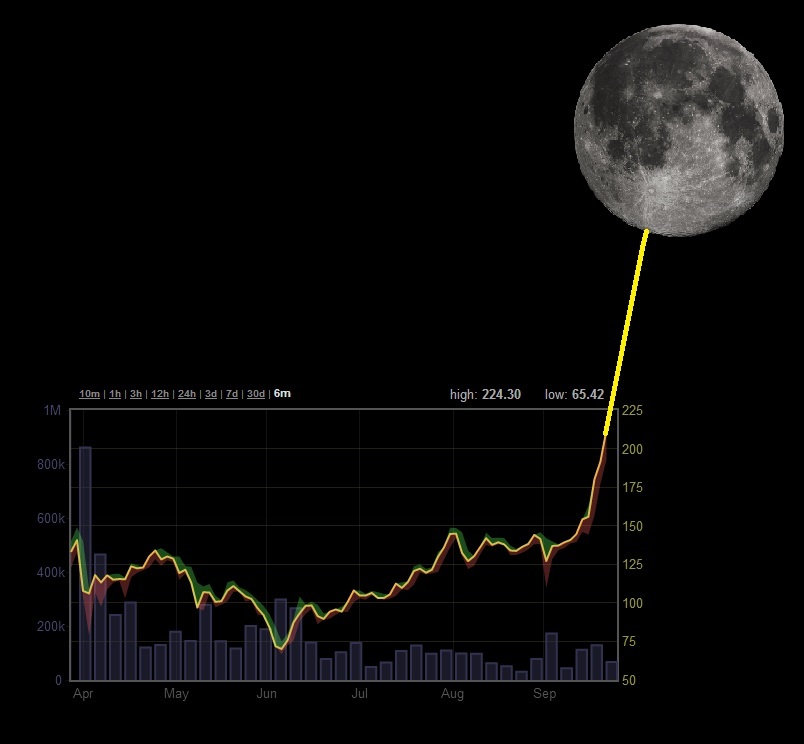 ====
(Signed, Max Keiser | but reddit found photo inserted by Stacy)