Jamie Dimon is an imbecile. Full stop.
I'm not going to get into Jamie Dimon declaring bitcoin a fraud any further here as we are going to do a special Keiser Report episode on this charlatan and fraudster next week once we land in Aspen and we will cover the hypocrisy and stench of his embarrassing proclamations in due course. We have some awesome exclusive never before heard info that will drive him mad once he hears it and it is very specifically related to his rant about JPM traders and bitcoin. LOL.
In the meantime, here is a Max Keiser dramatization of the Origins of Jamie Dimon:
For those who weren't around in the markets back in 2008-2011, Jamie's bank, JPMorgan, not only engaged in widescale fraud (
and here is an article from only this past week with new revelations about the scale of that fraud
) but the bank had also been gifted Bear Stearns by a Fed/Treasury engineered weekend takeover in March of 2008. With that takeover, JPM inherited a massive short position on silver.
And from that day on which Max Keiser noticed the bank's vulnerability to a short squeeze was the Silver Liberation Army born: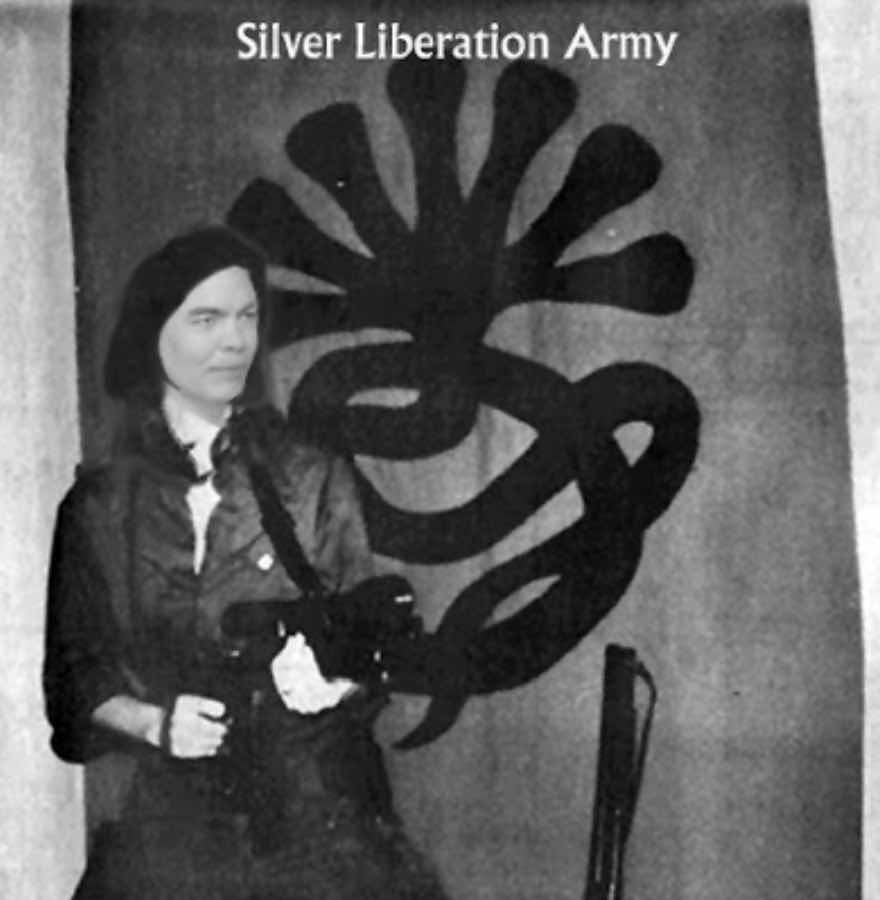 To fight banker corruption where the government refused to stop the fraud: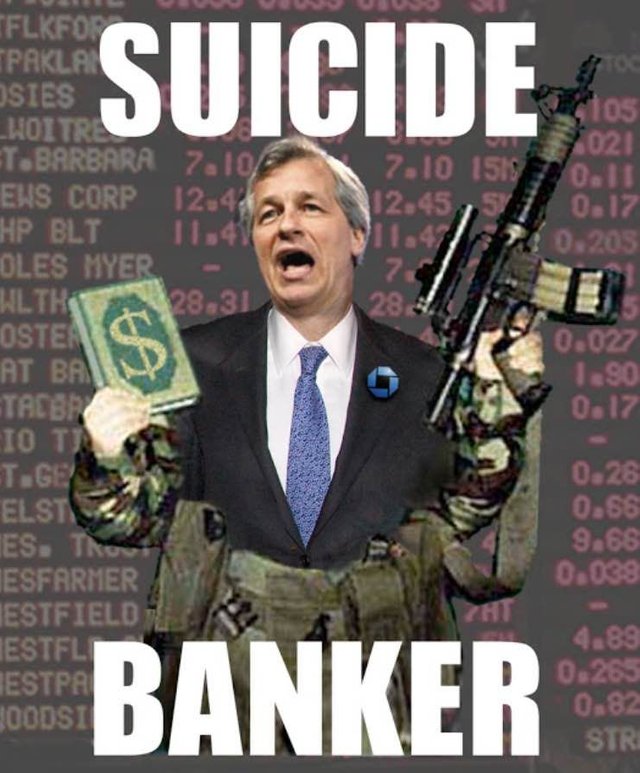 Then came bitcoin. And now Jamie rants. Tellingly, it has happened once his bank and others have dropped out of their consortium to try to manufacture their own blockchain they hoped to foist upon the world. I think that engaging in the actual process of blockchain building may have taught him the true nature of the bitcoin threat to the banking cartel's extraordinary privilege of creating money.