Introducing Stacy Herbert of Keiser Report
I know, I know, I'm supposed to insert a photo here of me with a sign saying something like, "this is me, blah blah, and yes, I'm real, blah blah," but that will come later today or tomorrow. Instead, I think this picture tells more than the thousand words I'd like to tell you. Max Keiser just pulled it from his archives. Hadn't ever seen it til last night: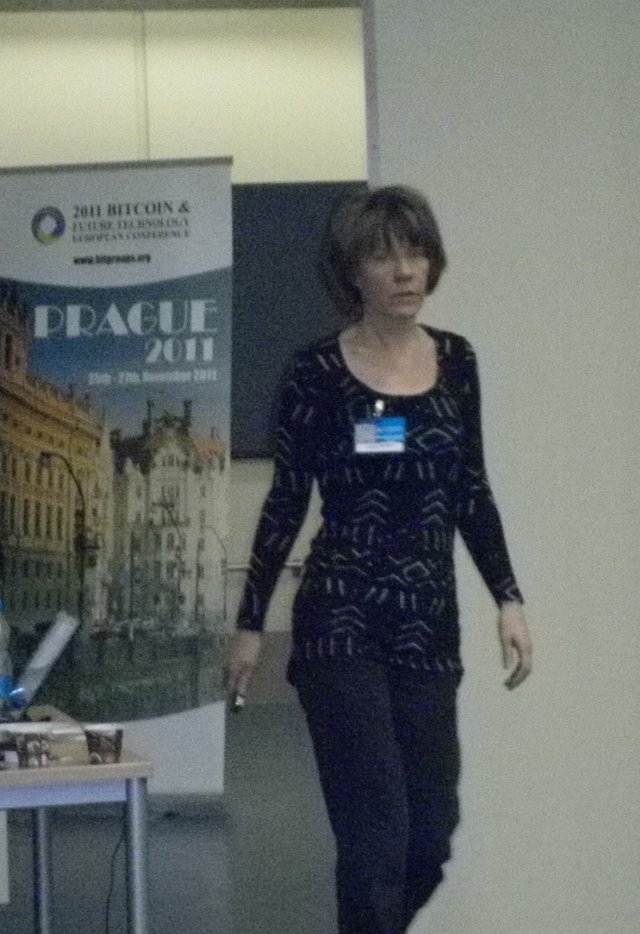 That's at the very first bitcoin conference in Prague in November 2011. Not sure what the fiat price of bitcoin was, but somewhere around $3-7 USD, I reckon. There had been the infamous 10,000 BTC pizza meetup in New York a few weeks earlier, but, if I recall correctly, that wasn't really a conference conference. Not that this was a 'normal' conference either for it was organised by the one and only Amir Taaki. Most on Steemit probably know who he is but many newbies to bitcoin don't. He was a very, very early adopter of bitcoin and was mining it on Jaromil's laptop in a squat in Amsterdam at like 10 cents. Amir was an early contributor to the core bitcoin code and basically invented BIP and loads of other stuff in crypto (google him). He's recently been in Syria helping the Rojava in their fight against ISIS but had gone their to learn from their economic model. Hopefully, we'll see him return to the bitcoin space soon but I reckon much of it is a bit too corporate for this original cypherpunk.
At this original bitcoin conference in Prague, I remember getting locked out of my MtGox account! Too many people had logged on from same IP address. LOL. It pissed me off so much that I closed my account!! Phew. I still have the emails somewhere between me and Mark Karpeles. Lucky me.
My thoughts on the evolution of the bitcoin space, which is now the crypto space, coming soon.
(Signed, Stacy)