How bitcoin killed gold
Many new to crypto may be in a bad mood today with the double digit percentage plunges in bitcoin and other cryptocurrencies; so I am here to tell you 1) we've seen way, way worse and 2) watch this great episode of today's Keiser Report talking about bitcoin, gold and more. Guest is Jim Rickards talking artificial intelligence.
There's an epic Max Keiser bitcoin rant at the end of the first half so stay tuned for that!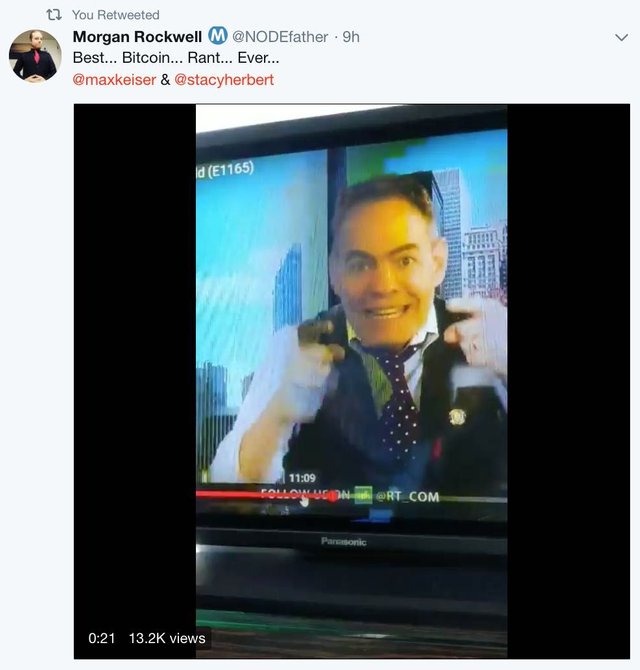 [ps - I still stack gold!]