Taxis accept BCH and stores sell BTC in the Russian city of Rostov
Taxi drivers in Rostov on Don are obviously among Russians who do not want to wait for a permit to take advantage of the opportunities offered by cryptocurrencies. Recently, a young man shared on a local social media channel a photo that shows that taxi trips in the southern Russian city can now be paid with cryptocurrency.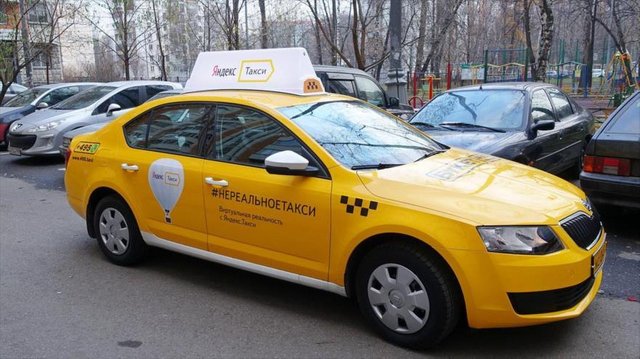 The photo published on Vkontakte's "Rostov Glavniy" page shows a sticker on the dashboard of a car that says "Принимаю оплату в Биткоин (КЭШ)", or "I accept payments in Bitcoin Cash". "People should no longer complain that they live in a backward city. Taxis now accept cryptocurrencies, "wrote the author of the publication.
The intelligent business decision is proof that even taxi drivers now know this about point-to-point payment systems. And, as with any other hot topic, they will be happy to tell you all about the cryptocurrency, before reaching your destination. If you want to know more about how cryptographic methods work, get a taxi in Russia.
A survey conducted earlier this year showed that more than half of Russians have some knowledge about Bitcoin. Conscience is greater among young people and in large cities. "Bitcoin" (Bitcoin) was declared the most popular word on Russian social networks in another study.
Not only the crypto payments are working well in Rostov, but also the services of bitcoin ATMs. At least three BTC ATMs are currently operating in the stores of the Russian supermarket chain Assorti. All of them are in the downtown area of the city.
ATMs accept fiduciary cash, rubles and several popular electronic payment methods in Russia, such as MTC, Магафон (Megaphone), Tele2, Yota and Билайн (Beeline). The operator charges a 6% commission for purchases and issues receipts, both on paper and via email.
The ATMs have been installed by the Russian company BBFpro, which maintains a network of Bitcoin terminals throughout the vast country. The three machines in the largest city in southern Russia work 24 hours a day, 7 days a week. They are located at 57 "40th Line" Street, 144 "Socialisticheskaya" Street and 99 "Lenin" Boulevard.
The Russian authorities have not yet adopted the long-awaited legislation aimed at regulating the growing cryptographic sector. The State Duma accepted two drafts: the bill "On digital financial assets", which legalizes activities related to cryptography, such as mining and symbolic sale, and another text that modifies the country's civil code to allow payments in digital currency.
Recently, the Cabinet of Ministers in Moscow expressed concern about the different aspects of the bill "on digital financial assets". The Russian government also suggested a series of amendments to the bill, as reported previously by news.Bitcoin.com.
Both laws should be passed in the early summer, as Russia will host the 2018 FIFA World Cup. The country expects 2 billion dollars from football championship revenues. It is likely that visitors spend some cryptocurrency, if that option is available.
Hotels in Kaliningrad are accepting Bitcoin, and a new street exchange in Moscow sells bitcoins for cash. Crypto debit cards are available again in Europe.