"I would put new money in Bitcoin, not in Bitcoin Cash," says Tom Lee
Fundstrat Global Advisors co-founder Tom Lee told the mainstream media he would prefer to buy Bitcoin (BTC) before Bitcoin Cash (BCH) on April 24, as markets consolidate a second week of consecutive gains.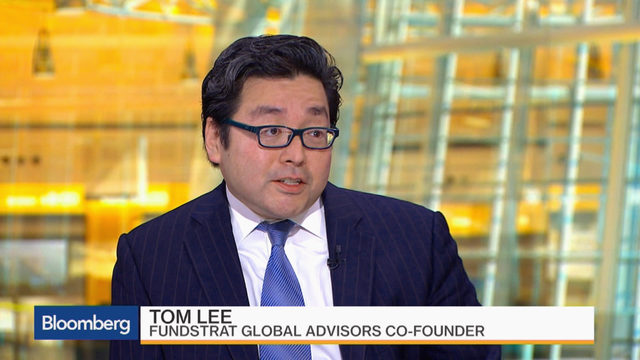 Speaking to CNBC, Lee, who is known for his bullish stance in Bitcoin, said that although he was reluctant to "take sides," he preferred to put "new money" in Bitcoin rather than fork.
"I think both have their advantages," he explained to the fast money segment of the network.
"But if I were putting new money to work today - a new dollar - I would be much more interested in buying a laggard that attracts tickets instead of something that is already potentially overbought."
Lee's statement comes amid a continuous war of words between the proponents of Bitcoin and Bitcoin Cash.
As the BTC / USD ratio fell around 2.4% last Wednesday, the BCH / USD behaved much worse, losing almost 17% in the same 24-hour period.
When asked why BCH had managed to earn considerably in previous days, Lee considered his next network fork as a motivating factor for the entry of money.
CNBC host Brian Kelly, who recently spoke about investing in the cryptoactive, also added that "it had something to do with" improving market sentiment.
However, Lee's Fundstrat continues to present a strong Bitcoin-centric case this week, a survey of several financial players that reveals more than 80% of respondents, believing that the fall of first-quarter prices in 2018 was over.
In terms of end-of-year performance, most respondents believe that BTC / USD will end 2018 between 10,000 and 20,000 dollars.