Huobi's Australian subsidiary offers up to 10 pairs of cryptocurrencies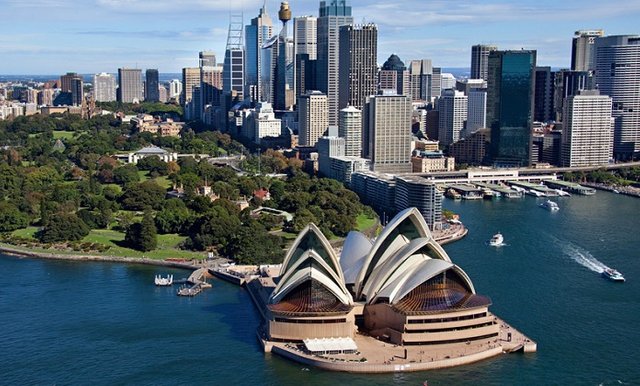 The third exchange by volume of transactions, Huobi, revealed the opening of its subsidiary in Australia, offering up to 10 pairs of cryptocurrencies, which may be acquired with the Australian dollar.
The announcement was made on July 5, when the company reiterated that it would offer the possibility of exchanging up to 10 pairs of digital currencies, among which we have bitcoin or bitcoin (BTC), bitcoin cash (BCH), litecoin (LTC) , Ethereum (ETH) and ethereum classic (ETC).
In this regard, the CEO of Huobi in his new Australian subsidiary, Adrian Harrison, commented that:
The cryptocurrency traders in Australia are increasingly more knowledgeable and sophisticated, combined by a receptive regulator with an interest in developing the market in a safe way, surely we will give way to a higher rate of commercial and financial growth in the country.
The exchange, originally from Singapore, also announced plans to establish a partnership with more startups in the digital financial sector in Australia, as well as in blockchain projects. It is estimated that future partnerships will be made through the investment fund 'Global Ecosystem Fund and Huobi Capital', whose approximate value is $ 200 million dollars.
Harrison also added the following:
For Huobi Group the new subsidiary in Australia is a natural fit. We are willing to partner with this growing sector of the market that launches numerous projects based on blockchain and that seek to position itself increasingly high in the industrial sector of the country.
This announcement comes in a period of changes and expansion of the exchange. In fact, just last week, Huobi executives revealed their future plans to open up markets in international markets, such as Brazil and London.
Also, remember that at the beginning of the present 2018, the company established subsidiaries in one of the main cities of South Korea, in Hong Kong and Japan, offering no less than 100 cryptocurrencies within its initial exchange portfolio and with promises to continue extending its services for the benefit of millions in commercial sectors around the world.