15 minute candles
Starting at around 17:00 UTC we had a sharp sell off which dropped the price $264 on Bitstamp taking the price from $8117 to $7853. The drop quickly reversed and bounced slightly higher than where we started. It is also positive to note the increase in volume as the price climbed. A good bullish momentum evidenced in this move but what prompted this sell off?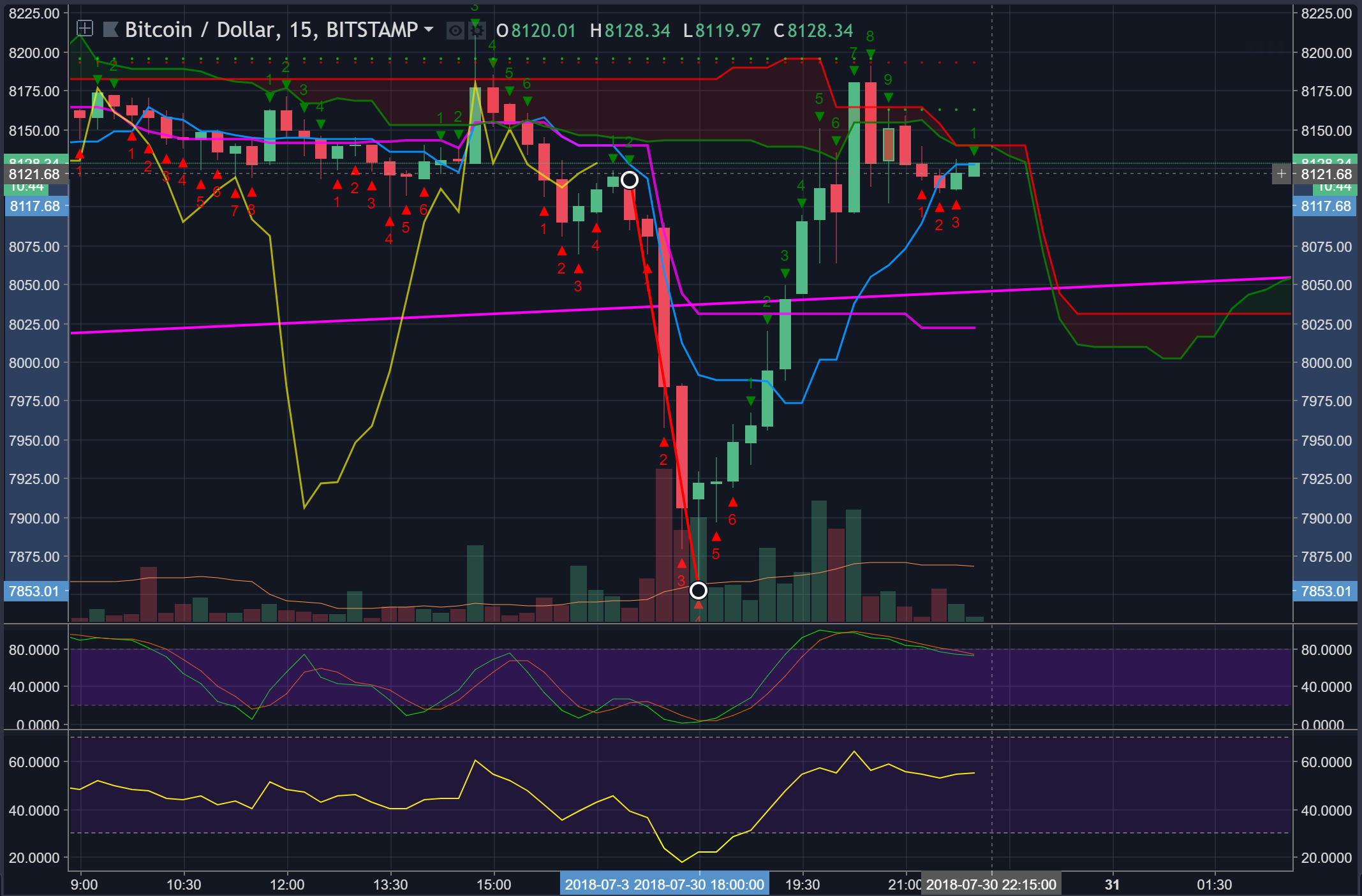 1 hour candles
The best explanation I have found for this pattern was the breaking of the support of the ichimoku cloud on the 1 hour chart. We can clearly see that the dump starts at the same candle that broke the cloud.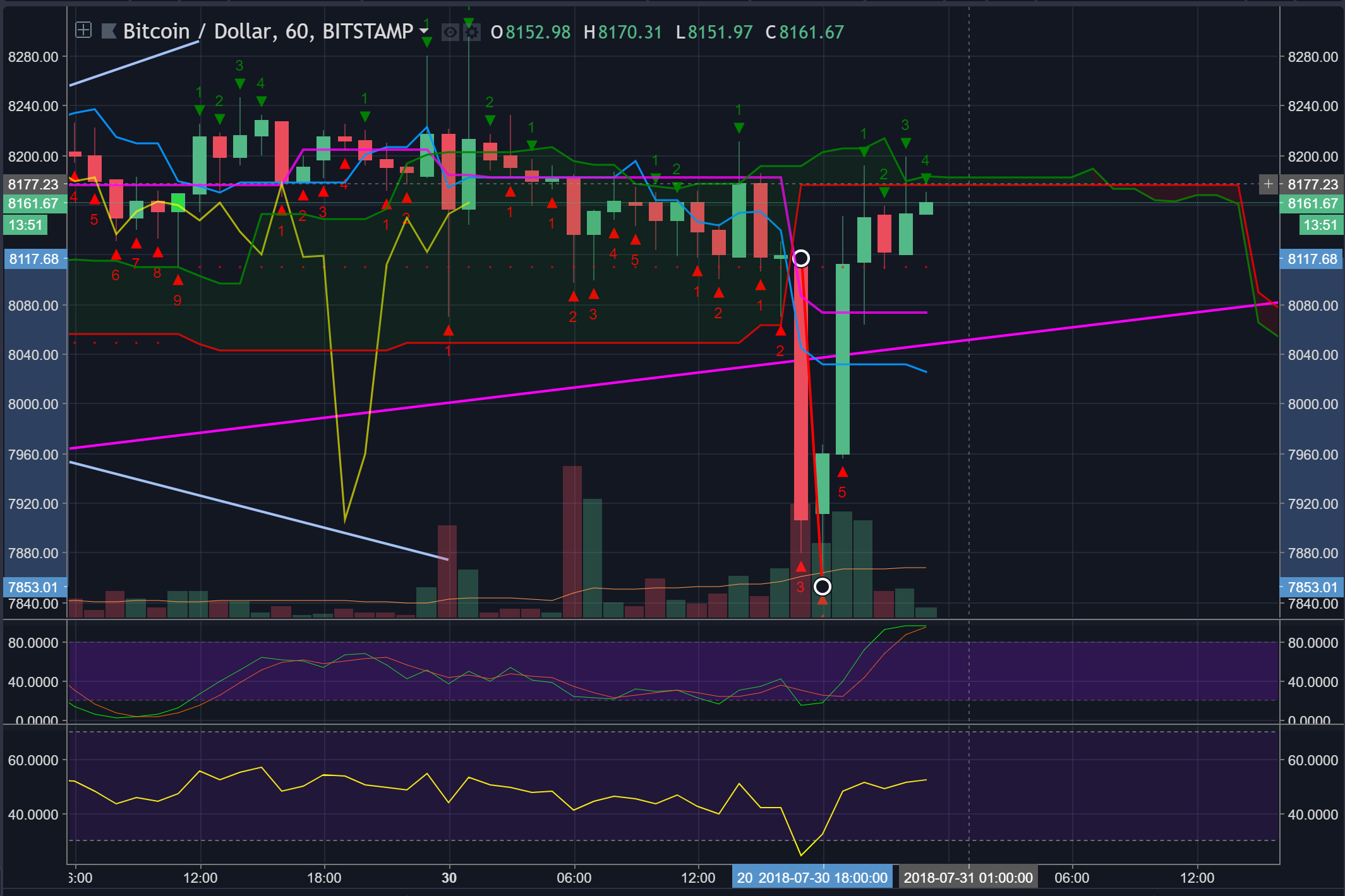 Disclaimer:
This information is to record and preserve on chain my observations of this technical analysis system, I do not advise making trades with real money from this information. You may lose your shirt or other spurious items of clothing with a possibility of starvation and death if you trade on this information.
Practice accounts can be created for free at Testnet.Bitmex