Ichimoku system on multi-level time frames
XBT/EUR
1 Day candles.
On the Daily chart lagging span is above the price, tenkan-sen is above kejun-sen and so we should find some support encouraging bullish movement coming after the next couple of days. After the next couple of days we should be looking for price to trend towards Eur5690. Being cautious of resistance around Eur5460 and cautious of Lagging span breaking below price or bearish TK-cross.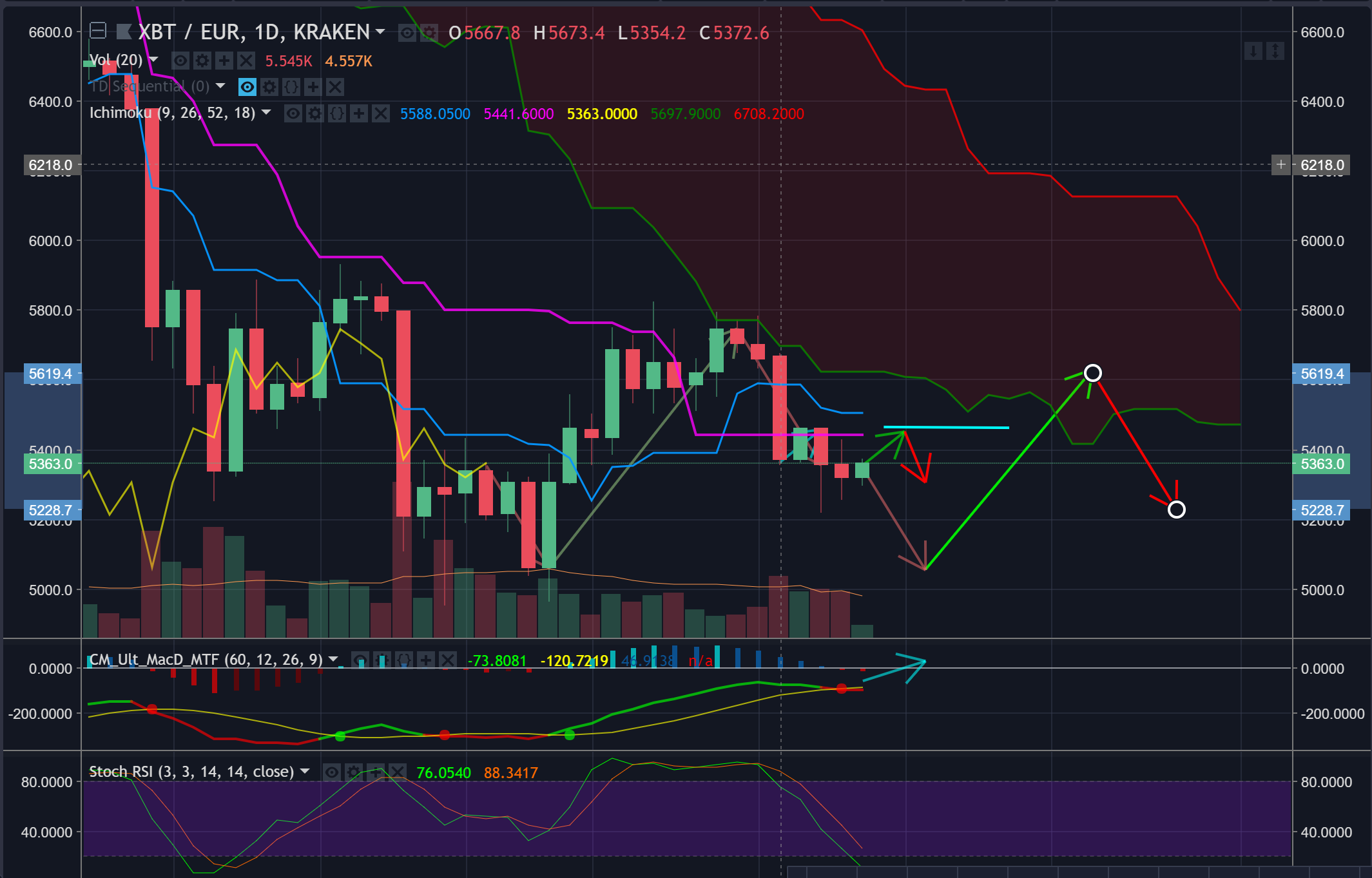 6hr candles
The 6hr candles find heavy resistance from being below kumo. With interesting area to watch around Eur5430 as we have a twisting cloud.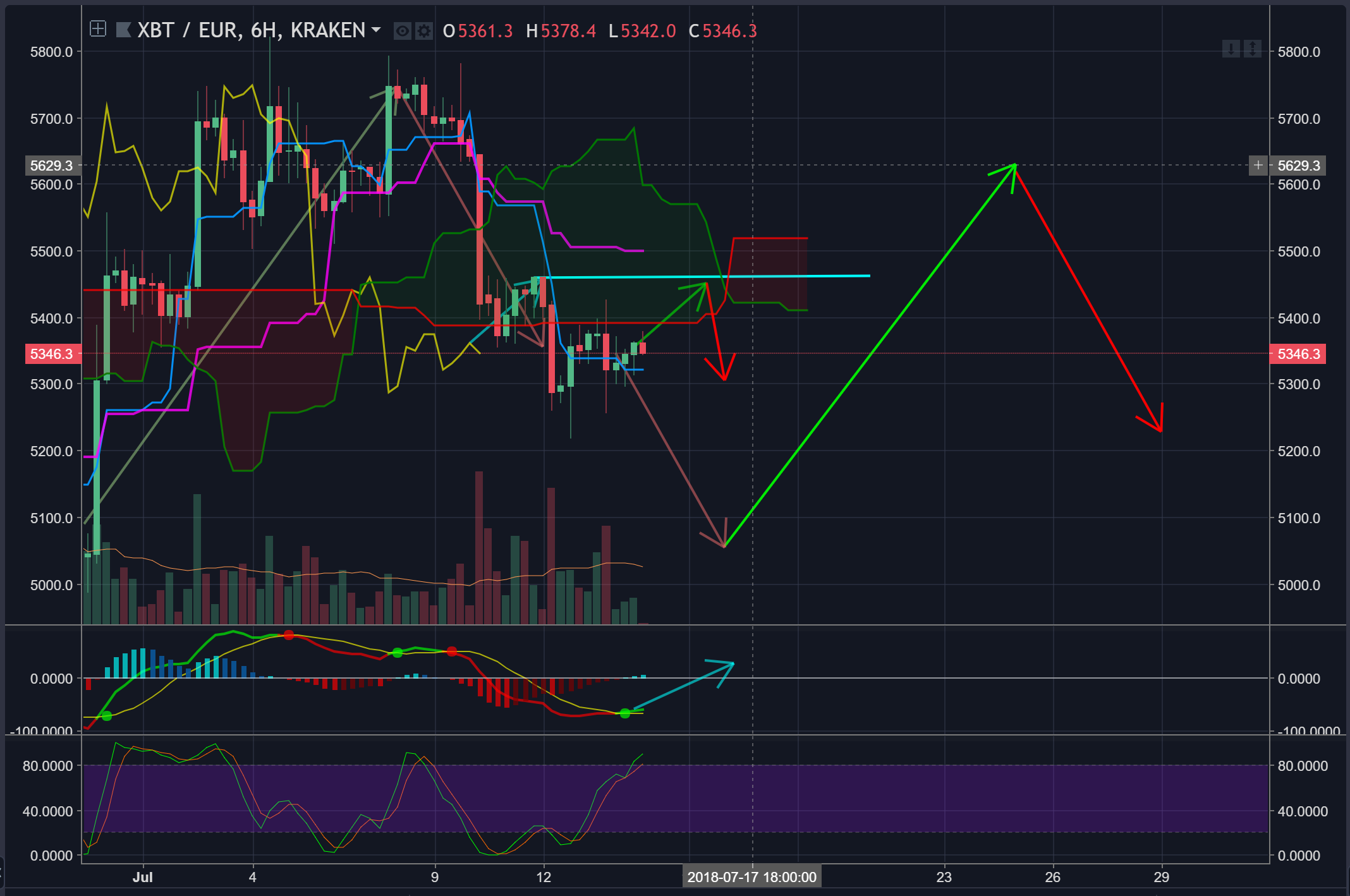 1hr candles
The 1 hour candles have broken through the cloud and there is a bullish tk-cross. however as yet no large bounce away from the cloud as can be expected. This could be due to the heavier resistance of the kumo on the 6hr chart. I would still expect to see the movement along the shorter green arrow to Eur5460 area.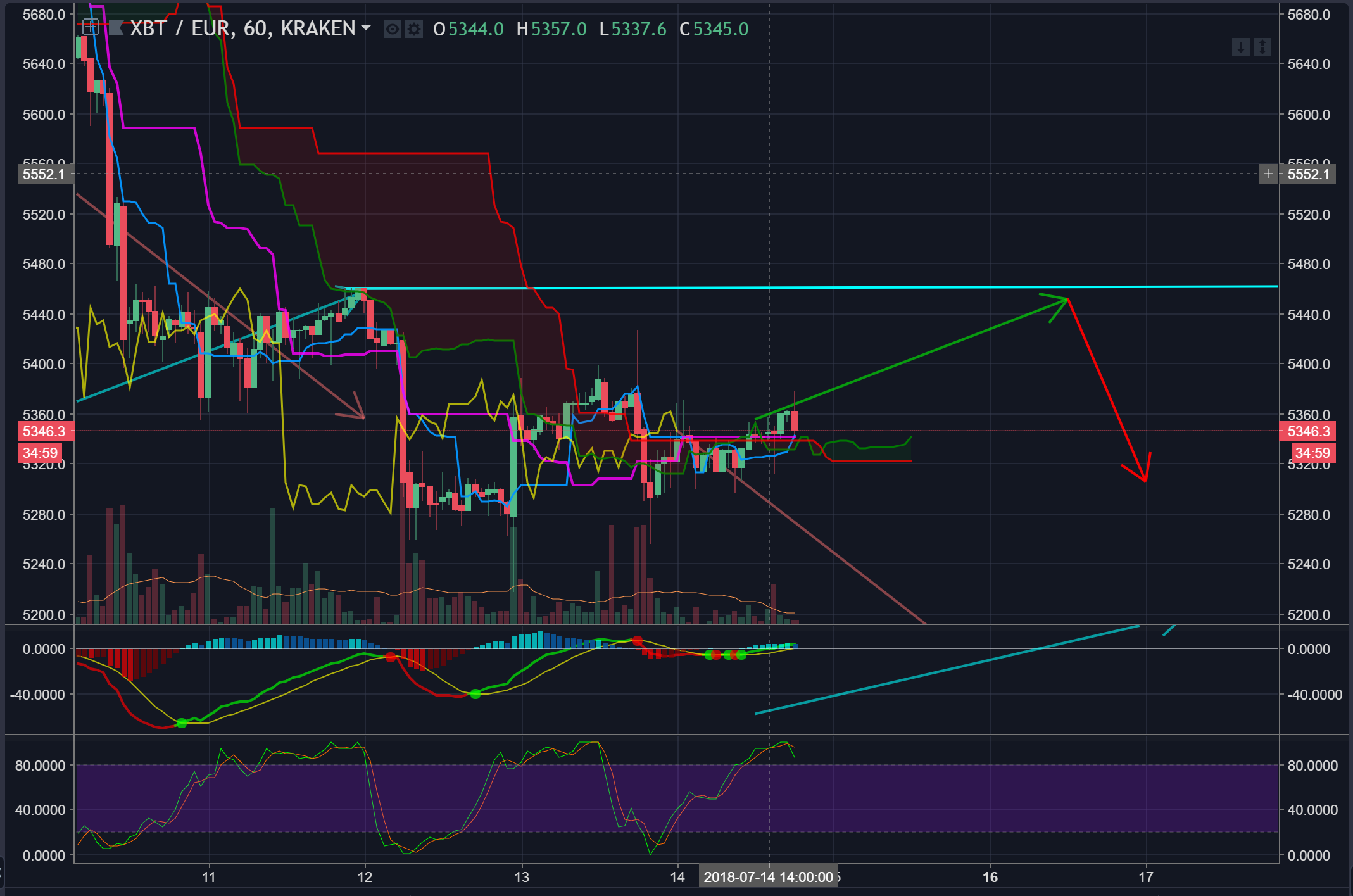 Disclaimer: This information is to record and preserve on chain my observations of this technical analysis system, I do not advise making trades with real money from this information. You may lose your shirt or other spurious items of clothing if you ignore this disclaimer.