Help me Raise that Way alone.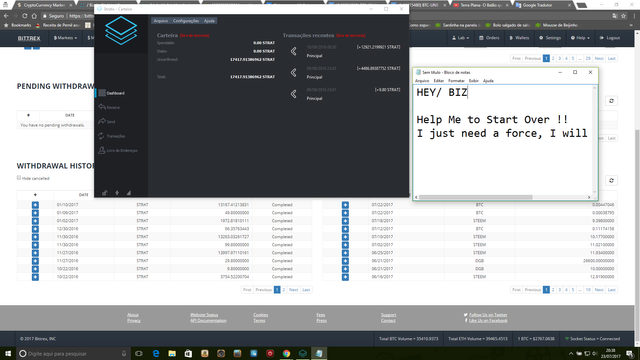 This photo is mine and I retired now and asked for help in 4chan, so the notepad, sorry for me
I came to ask for help as a brother, All my funds were taken from Bittrex, I was betting on stratis, my plan was to withdraw in 07/2017, but when I went to check they had withdrawn and stolen my account, so I lost all my money in a certain bet . It's difficult to start over but I will not give up. I know it's ugly to ask, but at the moment I can not afford to invest, unfortunately the conditions of my Brazil are a piece of shit. If there is someone who can help me with any amount in BTC, I can not thank you personally but God does bless you more.
My address BTC: 18JV7TLQv5Gi9oPz1yymqbCMZEBthH11tp